Private Beach, 7 Bedrooms, 3 Gardens: Abu Dhabi's most expensive Villa goes on sale at Dh98 million
Staff Writer: Khaleej Times
October 11, 2023
The Abu Dhabi property market is scaling new peaks amidst growing confidence. The UAE capital on Monday recorded the listing of the most expensive villa at Dh98 million, located in Ohana by The Sea, a community between Abu Dhabi and Dubai, and is scheduled to be handed over in Q4 2025.
Listed by real estate agency Metropolitan Capital Real Estate (MCRE), the 32,000 square feet seven-bedroom beachfront mansion will offer private beach access and a 180-degree sea view directly from the private garden. The luxury mansion will also feature three living rooms, two salons, a home office, three private gardens with direct beach access, a huge terrace, two maids' rooms, and a driver's and guard's room.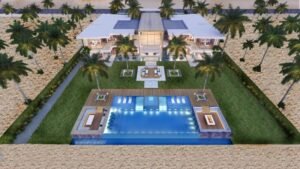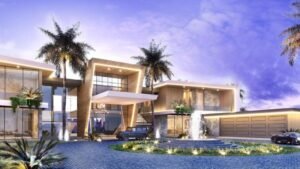 Earlier this year, the entire collection of 45 premium villas was sold in under 30 days, marking one of the fastest off-market deals in the UAE for an entire villa development. Over 80 percent of the villas were sold off-plan to buyers from European and CIS countries.
According to Property Finder, Abu Dhabi recorded 1,838 off-plan transactions in the second quarter of 2023 as opposed to 947 in the same quarter last year, representing 71.4 percent of the total transactions. The off-plan sales transaction value in Abu Dhabi for Q2 2023 contributed to 71.9 percent of the total sales transactions value compared to 58.7 percent in Q2 2022 by reaching Dh4.7 billion as compared to Dh2.15 billion.
Evgeny Ratskevich, CEO of Metropolitan Capital Real Estate, said the listing is a testament to the strength of the Abu Dhabi real estate market as the city has seen a significant increase in demand for luxury properties in recent years, and prices are expected to continue their upward trajectory.