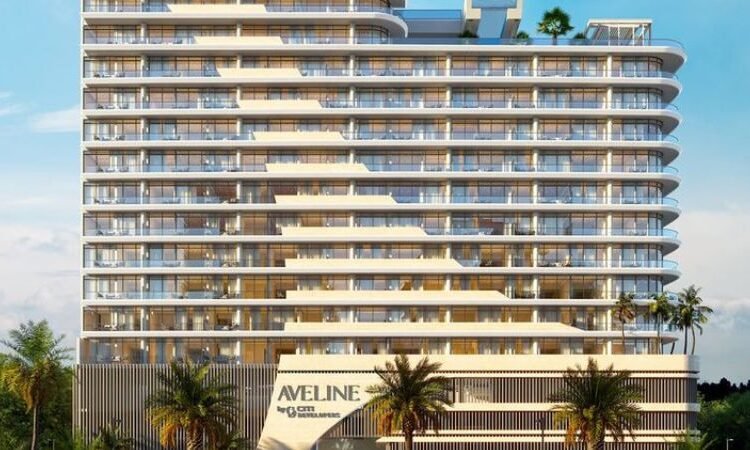 Citi Developers unveils new project in JVC
Staff Writer: Khaleej Times
November 18, 2023
Citi Developers has announced the launch of Aveline Residences. Aveline Residences is an exquisite collection of 263 apartments located in the heart of JVC (Jumeirah Village Circle). Scheduled for handover in Q2 2026, the project offers a variety of unit types catering to different lifestyles including studios,1, 2, and 3 bedroom apartments, ranging from 453.70 sq. ft to 1391.99 sq. ft
"It is a moment of great joy to introduce our development to the UAE and bring our decade-long legacy in global markets to this region. The launch of Aveline Residences is a testament to our dedication to excellence in real estate. As this property is nestled in the landscape of Jumeirah Village Circle, we are confident that Aveline Residences will not only redefine luxurious living but also play a pivotal role in propelling community living in Dubai. Our commitment to innovation and thoughtful design is a sign of Dubai's vision for a progressive and sustainable future, making Aveline a cornerstone in the city's continued success," said Malik Taha, Managing Director of Citi Developers.
Once ready in Q2 of 2026, residents at Aveline Residences will be able to explore a variety of retail options, indulge in culinary delights at restaurants and cafes, enjoy strolls and playtime in open spaces, and benefit from easy commuting with JVC's strategic links to major hubs. From yoga and games areas to a beach pool, padel court, kids pool, spa, sauna, mini cinema, and a fully equipped gym, Aveline Residences will offer a diverse range of amenities to enhance the residents' living experience.
"At Citi, we passionately develop projects that understand and cater to the needs of investors and residents. Each endeavor is thoughtfully planned, efficiently executed, and designed to captivate with its innovative lifestyle offerings. We are optimistic that Dubai's strategic location, investor-friendly policies, and most importantly the safety and security that the metropolis offers will serve as a magnet for our new launch," added Malik Taha.
The booking process for Aveline Residences is made easy with a flexible payment plan which includes 10% booking installment, 10% on SPA, 30 days after booking, 1% for 30 months, and 50% upon handover.
With an impressive track record of developing over 450 Million square feet of prime real estate, building over 350,000 homes, and serving a network of 500,000 happy clients across the globe, Citi Developers has solidified its position as a master developer that has a keen eye for community living. Through its meticulously planned and impeccably executed projects, the company continues to redefine the benchmarks of innovative and modern lifestyles for families.