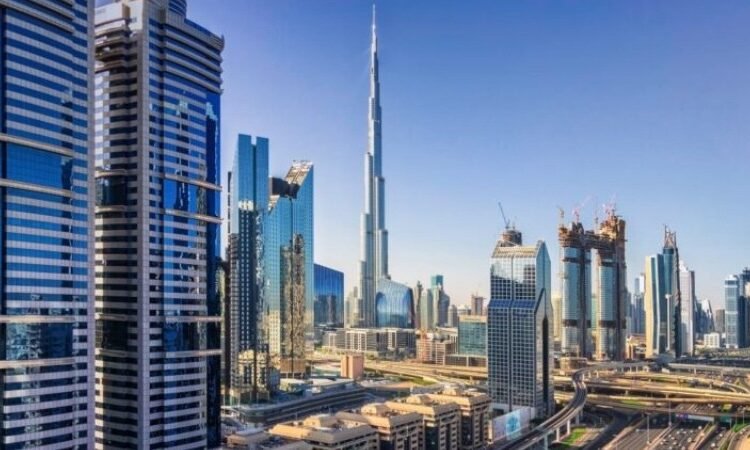 Dubai Real Estate: $3.4bn of property deals this week
Dubai Land Department reports more than $3.4bn of property transactions this week
Staff Writer, Dubai Land Department
June 19, 2023
The Dubai real estate sector saw AED12.6bn ($3.4bn) of property transactions this week, according to Land Department data.
In total there were 3,625 of real estate estate transactions in the week ending June 16.
The Land Department data showed that 189 plots were sold for AED2.28bn ($621m) and 2,753 apartments and villas were sold for AED7.01bn ($1.9bn).
Dubai Real Estate this week
The top three land transactions were:
A plot in Palm Deira sold for AED167.88m ($45.7m)
A plot in Business Bay sold for AED136m ($37)
A plot in Al Thanyah First sold for AED125m ($34m)
Al Hebiah Fifth recorded the most transactions for the week with 34 sales transactions worth AED88.58m ($24.1), followed by Wadi Al Safa 3 with 24 sales transactions, and Madinat Hind 4 with 24 sales transactions worth AED28m ($7.6m) in third place.
The top three transfers for apartments and villas were an apartment sold for AED112m ($30.5) in Island 2, an apartment sold for AED86m ($23.4) in Palm Jumeirah, and an apartment sold for AED80m ($21.7) in Marsa Dubai.
The sum of the amount of mortgaged properties for the week was AED2.88bn ($784m), with the highest being a plot of land in Al Wasl, mortgaged for AED761m ($202.2).
114 properties were granted between first-degree relatives worth AED415m ($113m).