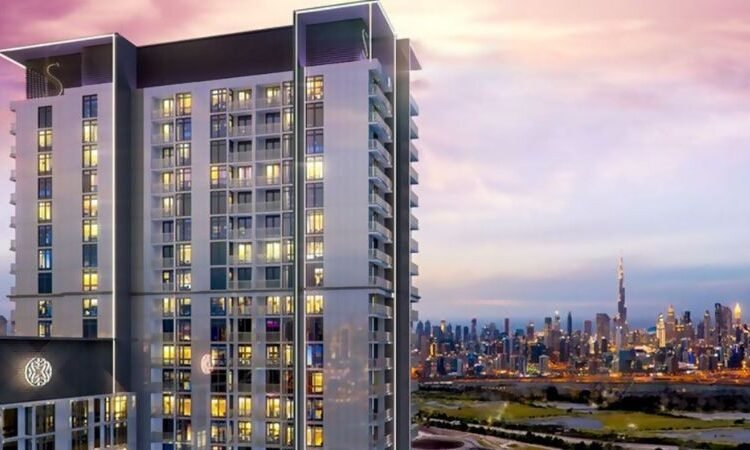 Dubai: Sobha Realty expects Dh18 billion in sales in 2023
Sobha Realty, a leading UAE real estate developer, aims to achieve Dh16-18 billion in sales this year, which is nearly double last year's Dh9 billion, driven by strong demand from Russian and Indian British investors.
Staff Writer, Khaleej Times
June 19, 2023
Sobha Realty Expects Dh18 Billion in Sales
This was announced by Ravi Menon, co-chairman of Sobha Realty, on Thursday after unveiling the mixed-use Dh17 billion mega project Sobha Hartland II project, offering a mix of apartments and villas. The project is scheduled to be completed in five years.
The eight million square feet project will consist of more than 30 per cent of open and green spaces, five- and six-bedroom villas, and one- to four-bedroom apartments, all of which are expected to set new benchmarks for luxury waterfront living.
PNC Menon, founder and chairman of Sobha Group, said in November last year that the company would achieve Dh9 billion in sales in 2022, driven by an increase in population and the UAE's status as the safest country.
In addition to Russian and Indian British investors, the Chinese and Iranians make up the top five property buyers of Sobha Realty, Ravi Menon told Khaleej Times in an interview on Thursday.
With the launch of golden visa policies and an influx of foreign investors from across the globe, the emirate's property market has witnessed unprecedented demand, prompting investors to launch new projects.
On Wednesday, Dubai's master developer Emaar Properties launched a huge project waterfront – The Oasis by Emaar – at a cost of $20 billion. Earlier, Dubai announced the launch of the multi-billion dollar Palm Jebel Ali mega project.
"Dubai's real estate market is constantly evolving, and the recent surge in the sale of luxury properties in the emirate indicates the rise of new residential micro-markets," said the co-chairman.
According to data disclosed by the Land Department, Dubai recorded over 29,000 primary residential property sales from developers totalling Dh 67.75 billion during January-May 2023, a growth of 41 per cent over the same period last year. The real estate industry has actively played a significant role in the city's economic expansion over the years.
"The market has been continuing to grow for the past three years. For us also, it has been a phenomenal growth," added Menon.