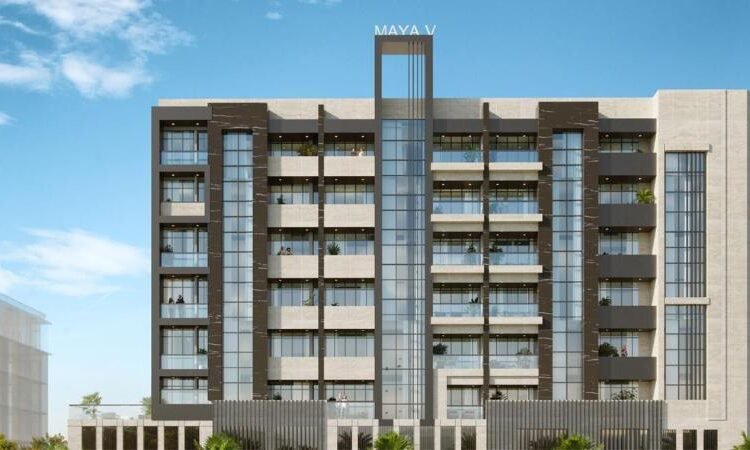 Dubai Tower sells out in the first hour of the launch
Staff Writer:  Khaleej Times
October 19, 2023
Maya V, a residential dubai tower by real estate developer London Gate, sold out within an hour of its official launch on Wednesday. The 102-unit tower, coming up in Jumeirah Village Triangle, is scheduled for completion in the fourth quarter of next year.
London Gate revealed plans for its flagship ventures including Marina 106, Nadine I & II, and Maya V, which will be situated in coveted Dubai locations.
Recent studies from the UAE real estate market suggest that by 2026, there are 1,800 new units expected in New Dubai, while Central Dubai will see 1,900 upcoming units in the same timeframe.
"Dubai is an unparalleled destination for top-tier real estate ventures. At London Gate, our vision is to redefine and revitalize the city's iconic skyline and property landscape, thereby establishing new thresholds that transcend industry standards. Our unwavering commitment lies in not only meeting but exceeding the ever-evolving demands of the market. Our developments will cover Dubai's prominent hotspots and will deliver one of the tallest buildings overlooking the Dubai Marina, one-of-its-kind branded residences, along with extraordinary residential spaces across Dubai land and Jumeirah Village. We aim to create an enduring legacy through our relentless pursuit of exceptional quality, unparalleled style, and a culture of continuous innovation. London Gate is poised to become synonymous with excellence, setting a new paradigm that reshapes the narrative of luxury living in Dubai," said Eman Taha, CEO of London Gate.
The upcoming projects by London Gate promise exceptional features and amenities, exemplifying the company's commitment to excellence. Marina 106, situated in Dubai Marina, will soar 434 meters high, offering 649 luxurious living spaces, including one to four-bedroom apartments and deluxe duplexes, with breathtaking city views. Nadine I & II, inspired by the architectural wonders of Venice and Rome, will create a vibrant community in Al Furjan, while Maya V in JVT will provide interconnected living spaces designed for families, offering 1, 2, and 3-bedroom homes.
A surge in the demand for quality residential properties in Dubai is evident, with a strong momentum fuelled by growing interest from both developers and buyers in the esteemed luxury and premium brands.
A surge in broker interest was witnessed at the launch event, with close to 1,200 brokers attending the launch. "Ultimately, the developers can't keep up in terms of delivery right now. So as long as the demand continues to outstrip the supply, this market will continue," a London Gate spokesperson said.
The project is currently targeting end-users. "We're launching starting from Dh1,000 per square foot which is why we've gained so much interest," the spokesperson said, adding that the prices are pushing towards Dh1,250 per square foot.
With the superstructure at Maya V completed, the tower is close to 50 percent ready. "Currently most launches are being scheduled for delivery in 2026 or 2027, but this project will be delivered next year, so that has added to the interest for end-users," the spokesperson said.