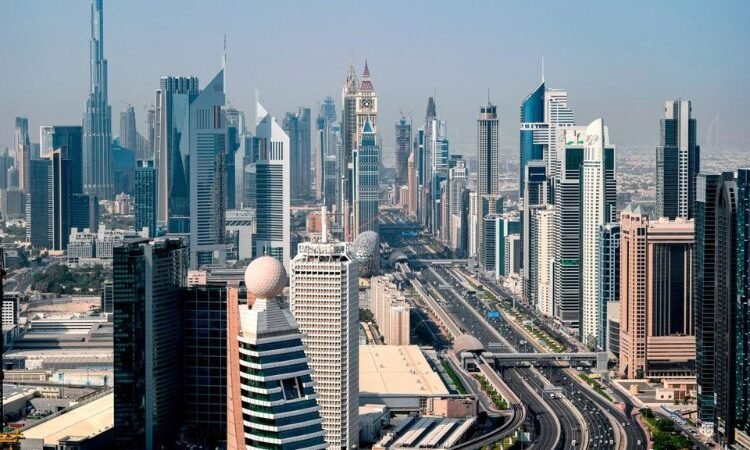 Dubai's Commercial Real Estate Transactions surge 101% in Q2
Staff Writer: Khaleej Times
July 24, 2023
Dubai's commercial real estate (CRE) market witnessed a remarkable surge in sales transactions during the second quarter of 2023, contributing to the record performance of the emirate's real estate sector, which posted the highest semi-annual sales ever in the first six months of this year.
The CRE market recorded an increase of 22 percent in Q2 compared to the same period last year. "The total transacted value experienced an astounding growth of 101 percent, reaching Dh21.385 billion, signaling the market's robust expansion," Behnam Bargh, managing director, CRC, a real estate brokerage, an affiliate of Betterhomes, wrote in Commercial Property Market report.
Bargh said Dubai's office properties showed a significant upturn, with a noteworthy 49 percent increase in transactions compared to the previous year. The top communities for office sales during Q2 2023 were Business Bay, Jumeirah Lake Towers, Jumeirah Village Circle, Barsha Heights, and Dubai Silicon Oasis, indicating the strong demand for commercial spaces in these areas.
"Dubai's retail sector also experienced substantial growth, with a 50 per cent increase in transactions and a remarkable 94 percent rise in transacted value. Despite a decline in demand for commercial leasing transactions, which experienced a 12 percent decrease compared to the previous year, the demand for commercial real estate remained robust throughout Q2 2023. This surge in buyer demand and transactions signifies a significant interest and confidence from buyers in the market," said Bargh.
The report noted that Dubai's appeal as a vibrant business hub, with a strategic location, world-class infrastructure, and dynamic market, remains strong. "Despite leasing market challenges, the commercial real estate sales market exhibited robust growth in Q2 2023. The significant increase in sales transactions and transacted values highlights the strong demand for commercial properties. As investors and businesses seek growth opportunities, Dubai continues to offer a promising and resilient business environment," said the report.
The buyer profile of commercial properties at CRC Dubai during Q2 2023 showcased a remarkable diversity of participants, attracting both investors and end-users. The market witnessed significant interest from various nationalities, with India, Norway, and the UK emerging as the top countries of origin for buyers.
"This indicates the international appeal and global investment interest in Dubai's commercial real estate sector. The surge in the number of new trade licenses issued, along with the influx of high-net-worth individuals (HNWIs) coming to Dubai and the growing presence of new investors, further demonstrates," said the report.
According to the Dubai Land Department, a total of 60,440 sales transactions were recorded with a total value of Dh177.3 billion in 2023 first half. With the recorded value of registered real estate mortgages reaching Dh 61.7 billion in the first half, including grants worth Dh13.6 billion, the total real estate transactions in Dubai in the first 6 months of this year amounted to Dh252.7 billion, DLD said in its report