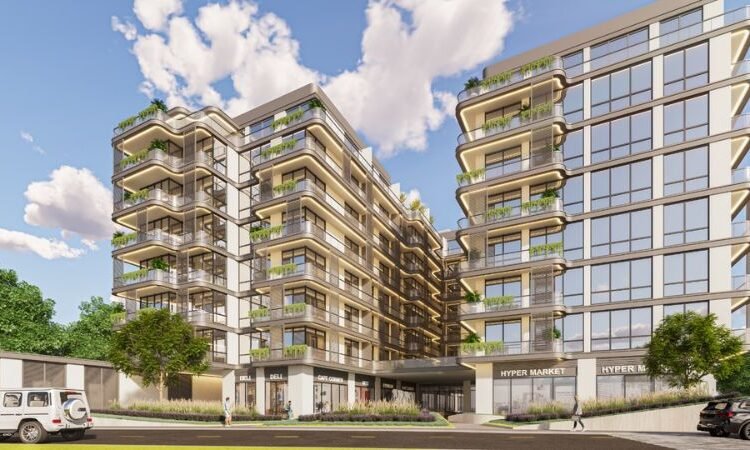 Karma unveils 229-unit luxury Residential Project in DIP
Staff Writer:  TradeArabia
November 04, 2023
Karma Developers, a luxury real estate company with a major presence across India, the UK, Cyprus, and UAE, has announced the launch of its new AED300 million ($82 million) luxury community project, Olivia Residences, in Dubai.
The only residential community adjacent to Green Community in Dubai Investments Park (DIP)-1, the tower will feature 229 units with a mix of one-, two- and three-bedroom apartments with premium finishings.
Priced at AED680,000 onwards, each of the apartments offers stunning views of the green community, stated the developer, adding the project is set for completion in Q2 2026.
Olivia Residences boasts a prime location next to a metro station, retail outlets, dining, healthcare facilities, and reputed schools.
Setting a new benchmark in attainable luxury, the tower is equipped with a range of amenities including an infinity pool, spa, yoga studio, Zen garden, and outdoor cinema not to mention open lawns and a children's play area.
To mark the launch, Karma Developers has announced a first-of-its-kind 10/90 payment plan for the investors.
Under this scheme, the buyer needs to first make a 10% downpayment followed by a 1% payment for 90 months. There are no accelerated payments in between and investors can look forward to up to 15% annual rental yield, it added.
Unveiling the project at a gala event in Dubai, CEO Shahzad Narain Saxena said: "We are thrilled to officially unveil Olivia Residences, our most innovative project yet, to Dubai's discerning community."
"With its unprecedented 8-year payment flexibility and a prime location next to the vibrant Green Community, Olivia brings a new level of accessible luxury living to the city," he noted.
Karma Developers had recently announced its partnership with development management company Deca Properties for setting up key residential and commercial properties in Dubai.
Headquartered in Dubai, Deca Properties has also already established its credentials forming partnerships with over 2,500 alliance partners across the globe, including the UK, US, France, Russia, China, India, and South Africa.
The collective aim is to develop exciting new living experiences across prime locations in Dubai with an existing project pipeline valued at AED1.3 billion, he added.