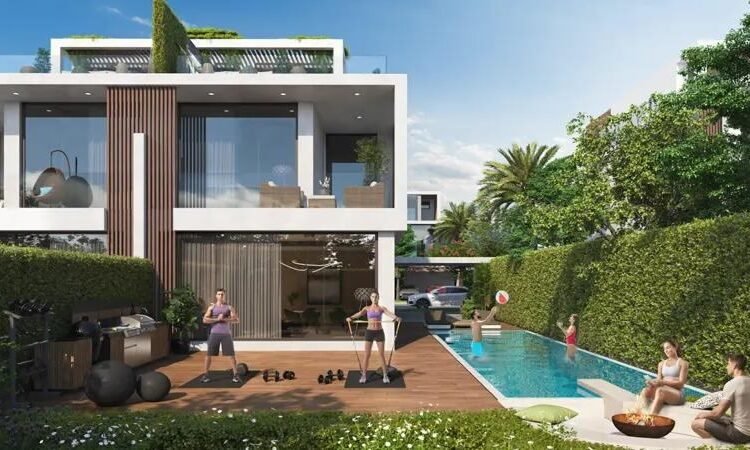 New villa cluster launched at Damac Hills 2 community
Staff Writer:  TradeArabia
November 11, 2023
Leading UAE project developer Damac Properties has announced the launch of Park Greens, its new villa cluster within the Damac Hills 2 master community in Dubai.
According to Damac, Park Greens will offer expansive five-bedroom villas with rich green features overlooking the community's lush parks.
The cluster's adaptable design ensures a versatile and enjoyable daily experience, featuring dedicated spaces for yoga and meditation, dynamic lighting, high-quality audio systems, and ample open areas for entertainment, making it the perfect setting for any occasion, it stated.
On the new launch, Mohammed Tahaineh, General Manager of Projects, said: "Park Greens will put to use the many benefits of holistic community living that Damac Hills 2 has to offer. From water features, sports courts, lounge spaces, retail, and F&B experiences, Damac's second community development has been turning into a preferred residential destination."
Damac Hills 2 offers an array of exciting amenities that cater to residents' active lifestyles, including an outdoor gym, cricket pitch and nets, tennis and paddle courts, a volleyball court, a basketball court, a football court, and a jogging track.
This master community is designed to provide residents with a holistic and active lifestyle that aligns with the modern demands of today's homeowners.
Damac Hills, he stated, has become synonymous with luxurious living, boasting a 110,000-square-foot Damac Mall that serves as a hub for unique shopping experiences.
It also features major international and local brands, including 30 retail stores and 10 F&B outlets, offering residents a world-class retail experience right at their doorstep.
Tahaineh said Park Greens was set to mould modern living with its adaptability, seamlessly transforming from a serene morning wellness retreat to a vibrant entertainment experience.
"We are confident that homeowners will be able to find the perfect living experience, a home in the midst of greenery and nature," he added.