Why Investors and expats return to Dubais housing market – 2022
Why Investors and expats return to Dubai's housing market
Why Investors and expats return to Dubai's housing market- When Calvin Lee Campbell returned to Dubai in July, the city's events industry was recovering. "Live events" are back, he says. It's a terrific moment to join our growing company. In June, he lost his job and had to return to SA in September. Our whole pipeline was canceled. All RFPs were canceled or postponed as a consequence. The outbreak had a significant influence on Dubai's economy. Compared to the Middle East average of 8.9%, Dubai's GDP is around 11.5 percent tourism-related.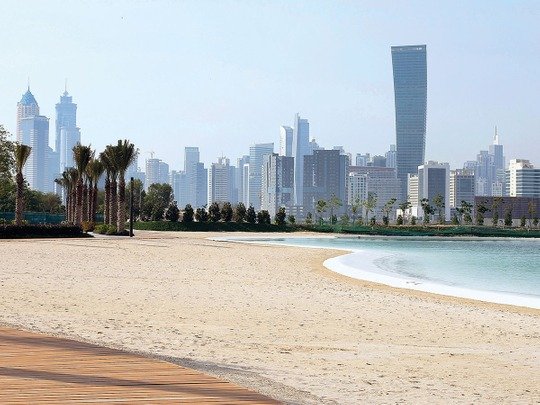 Expats, who make up 92 percent of Dubai's population, went home due to rampant layoffs, S&P said. S&P forecast an 8.4% population loss in Dubai last year. Officially, the population grew 1.6%. The Dubai administration did not respond to FT's questions.) Rents fell as housing demand fell. According to Knight Frank, Dubai's average rental price fell 13% in 2020.
When Rahul, a landlord in Dubai Marina, opted to renew his three-bedroom lease for another year, he reduced the rate by 20%. It was better than leaving it vacant and paying a mortgage. Even lowering rents couldn't make up for some tenants' earnings loss. When she lost her job in March, Alexandra McVey was living in Oceana, one of Palm Jumeirah's most sought residential complexes. She and her two flatmates agreed to a 25% rent decrease for the remaining months of their contract, which ended in October.
Why Investors and expats return to Dubai's housing market
She chose to wait, hoping the outbreak would pass swiftly. In October, she returned to the UK, spending the following six months living with her mother in Durham while looking for employment. She calls it a "slow-motion car crash."
Following the Covid outbreak, 185 vaccines per 100 persons were given in Dubai. Visitors who have had a WHO-approved Covid vaccine and have been fully immunized since August 30 may now acquire tourist visas. As part of the anti-oil campaign, the government loosened visa restrictions. In September, it introduced a five-year retirement visa for seniors. It created a one-year remote worker visa earlier this year and recently expanded the 10-year golden resident visa's vocations.
Sania Mirza and Shoaib Malik, the Pakistani cricketer, were early possibilities, Sanjay Dutt and Shah Rukh Khan. There is a definite desire to get ex-pats more active in the economy rather than seeing Dubai as a temporary stop before going home, says Oxford Economics' Scott Livermore.
Dubai's year-round weather and refurbished business and hotel sectors strengthen its appeal. Investors from Israel and Europe will be in Dubai, says Livermore. Mr Brian, 71, spent Dh3.5 million for a three-bedroom villa on Palm Jumeirah. In addition to new permissions and a better quality of life in Dubai, "I love Dubai's golf courses and restaurants," he adds. They also pay a live-in maid Dh2,300 every month.Why Investors and expats return to Dubai's housing market
The new visa criteria aided Rahul. He's been living in Dubai since the late 1990s, with work permits. Like many of his senior colleagues, he says he got his 10-year golden visa three months ago. Along with his rental house, he's aiming to buy a family residence near the financial district. "Dubai has handled the crisis well." Education has remained chiefly unaffected. "The high vaccination rate gives us great peace of mind," he says.
Despite a bit of increase in the previous six months, the average property price in Dubai is still 32% below its 2014 peak. As the disease spreads globally, larger homes and those with outside space are more in demand, while smaller homes are lower.   — Why Investors and expats return to Dubai's housing market —
 Dubai's housing market
The average price of a $1 million+ home rose 5.3 percent last year. This year's average price is up 5.3%. Rents fell 5.9% in the June quarter. According to Sapna Jagtiani of S&P Global Ratings in Dubai, new housing construction surpasses demand. Dubai will construct 63,000 houses this year, the highest since 2009. It helps the renter. LEE CAMPELL LEFT HIS Dh105,000/year Dubai Marina HOME LAST SP "Dh80,000," he says. Injured driver picked Jumeirah Golf Estates house. His new house goals include a garden and more living space.