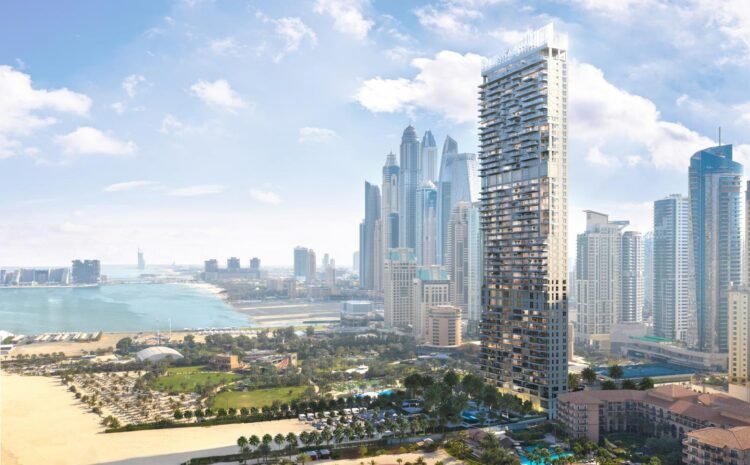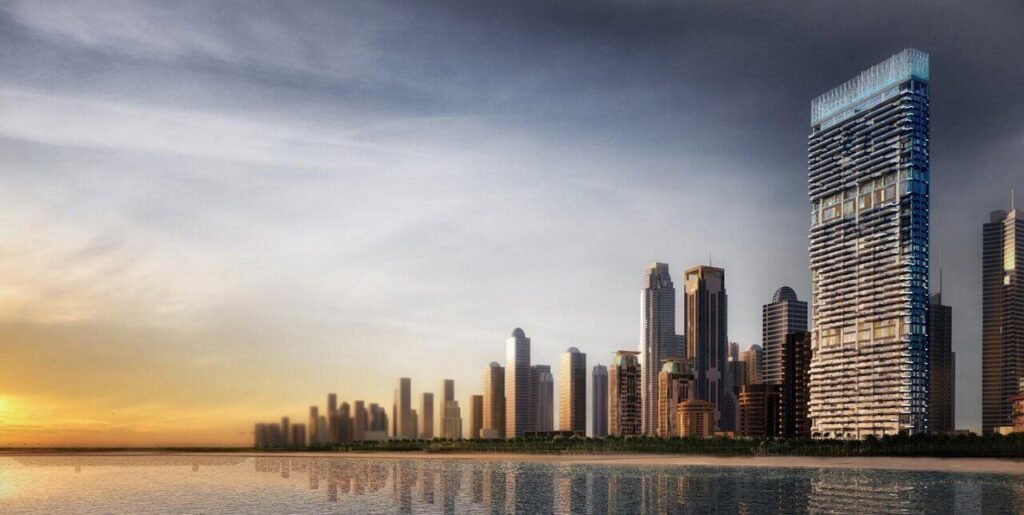 1 JBR is an empowering statuesque tower with an iconic address and exclusively designed apartments and penthouses. It is an iconic high rise 43-floor tower.
Larger Than Life Experience
1 JBR houses exclusively designed luxurious 2 – 4 bedroom apartments and 5 bedroom penthouses with designer fittings, customized glass fittings, spacious sundecks. With spacious balconies, semi-private & private lobbies 1 JBR is the address for the privileged ones.
Apartments and penthouses at 1 JBR are impeccable from all sides. It boasts of an infinity pool, direct beach access, two parking spaces for each apartment and a panoramic view of Arabian Gulf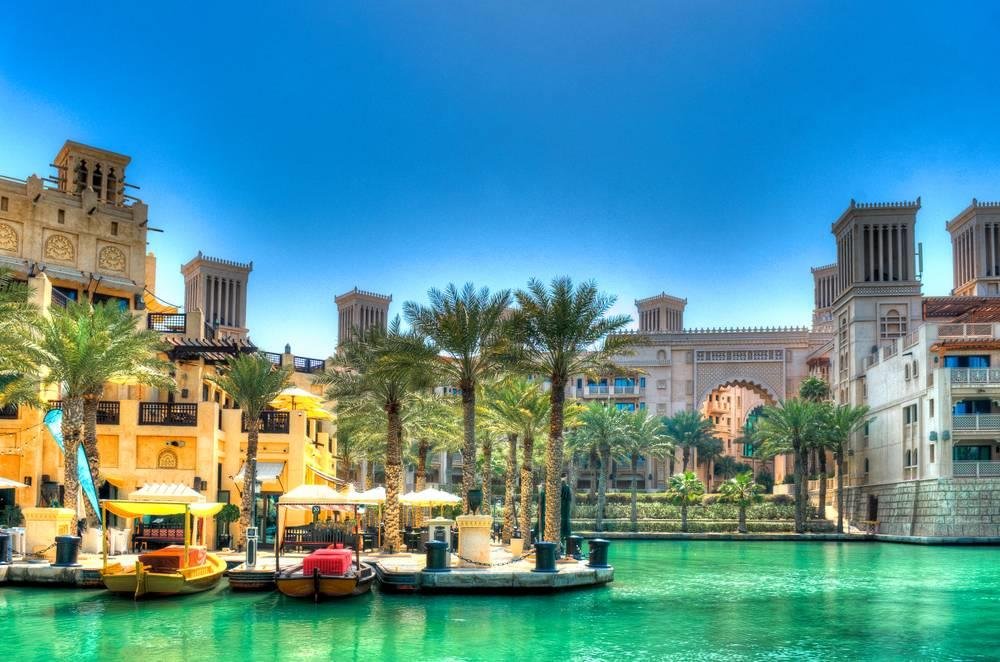 1 JBR is a prime property set at the backdrop of glistening Dubai skyline, Palm Jumeirah, Dubai Eye and the enormous view of the Arabian Gulf. It is within a walking distance from the finest hotels, restaurants and cafes in JBR.