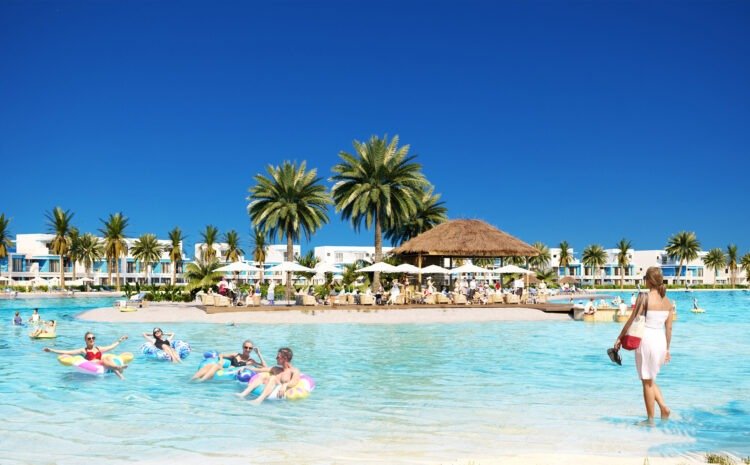 Close to the charm of DAMAC Hills and yet hidden away from the bustle is DAMAC Lagoons – a new master community in Dubai, inspired by the Mediterranean.
At DAMAC Lagoons, the most elegant villas and townhouses are surrounded by crystal lagoons, white sandy beaches, tropical island vibes and other enchanting experiences, across 45 million square feet.

No more long drives to the other side of the city for your sea-side escape. Step outside the front door and follow the trail to the white beach. Then just go with the flow. Perhaps, wave surfing to get you started. Then a dip in the wave pool. Or a slow & easy ride through the lazy river. All of these, just moments from your front door.
With the wind in your hair and the surf at your feet – welcome to a wave-riding paradise! Stay upright and hold on tight as this state-of-the-art simulator creates impressive ocean-like waves that keep getting bigger and better, giving you an unforgettable surfing experience that'll keep you coming back for more.
It's magical to lose yourself under the waterfalls and find yourself in oneness with nature. Feel the gush of the water, enjoy a leisurely dip or swan through sun-kissed afternoons in your kayak. For those who live here, this is everyday life only few can dream of