Benefits of Buying a Townhouse in Dubai 2022
What are the Benefits of Buying a Townhouse in Dubai 2023?
"Benefits of Buying a Townhouse in Dubai 2023″The cosmopolitan city in the Middle East is home to some of the tallest buildings in the world as well as ideal locations for peaceful thought. In Dubai, you'll find everything from the world's tallest structure to man-made islands styled like palm trees.
Are you looking to invest in Dubai's property market? Better Homes offers a large range of properties in established and up-and-coming districts in Dubai, allowing investors to choose from a wide range of possibilities.
First and foremost, you need to understand the real estate market in Dubai and the factors that make it a hotspot for real estate investment. Consider the following factors.
Great Weather of Townhouse in Dubai
Enjoy a year-round sun-kissed lifestyle. Temperatures are pleasant during the rest of the year, with the exception of the sweltering summer months.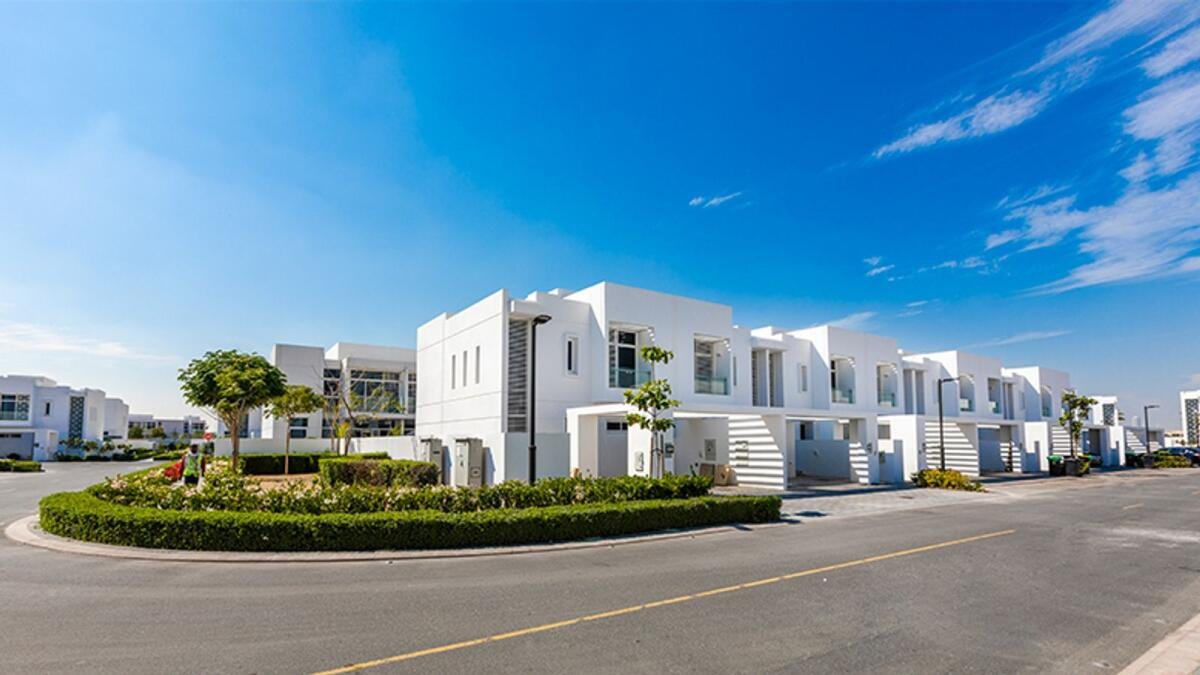 Tax-free Income
Only a few nations in the world allow their citizens to keep all of the money they earn.
High Standard of Living of Townhouse in Dubai
What's your dream car? Dining at the world's highest building? Dubai's lifestyle is awe-inspiring. The skyscrapers and stores of Dubai aren't the only things to see in the city. Diving, skating, skiing, hiking, clubbing and fisheries are just a few of the year-round activities in Dubai.
World-Class Infrastructure of Townhouse in Dubai
Dubai has all of the amenities essential to be a global commercial area. Several free zones have been established in areas such as Jebel Ali and Media City in order to attract foreign investors and businesses.
Safety of Townhouses in Dubai
Dubai is one of the world's safest cities, making it perfect for families. The online Al Amen Service and Smart Police Stations are two examples of how the city keeps inhabitants safe. Aside from the newest clever methods to stop crime, the emirate consistently enforces the law. Overall, a safe atmosphere is one of the numerous advantages of investing in Dubai property. Criminals are deported from the United Arab Emirates, making it a fairly safe city.
Strategic Location
Most of the world's locations can be reached in less than six hours by plane from Dubai.
Competitive Prices and Rental Yields
Compared to places like London and New York, Dubai's rental returns are far greater than those seen in other major cities. Investing in a house in Dubai may be a lucrative experience if you work with the right realtor and choose the correct property. It's also the most 'cheapest' city in the world compared to big international centres like New York, Hong Kong, Paris and Singapore according to recent research.
Stable and Mature Dubai Property Market in Dubai
Investing in property in Dubai is a terrific opportunity right now since the market has stabilized and developed.
Regulated Market
Dubai's real estate market is the most transparent in the Middle East and North Africa. The administration recognizes the need of enhancing openness in attracting international investment." Non-confidential data will be shared between the government and non-government organizations under a new Open Data Law. New steps have been taken by the Real Estate Regulatory Agency to ensure that the Dubai property market is properly regulated and comparable to other international locations.
Dubai Property Visa
A new category of long-term resident permits has been created for property investors in the last year. The 5-year long-term visa is now available to those who have invested at least AED 5 million in real estate. One of the perks of owning property in Dubai is that you may sponsor your family members for a long-term visa. If you're planning to purchase a house in Dubai, it's a good idea to know where the city's greatest neighbourhoods are.
Technological Advancements
Those looking to buy property in Dubai have a lot to gain as the emirate develops into a smart city. With modern amenities, better public transportation, and exciting entertainment options, the city is ideal for property ownership. For example, the RTA's smart services provide over 173 applications to make regular commutes easier. The Smart Dubai 2021 Plan also intends to create an emirate a "smart and sustainable city" in the coming years.