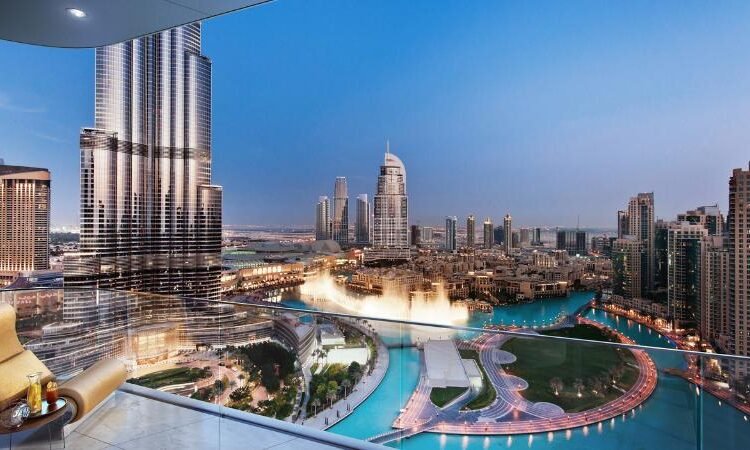 Dubai Real Estate Posts Semi-Annual Sales Record
Research from W Capital analysis showed that the emirates recorded 61,000 sales deals with total value topping Dh179.34 billion
Staff Writer, Khaleej Times
July 03, 2023
The persistent strength of demand within the Dubai real estate market was once again brought to the fore on Tuesday, with the emirate's first half recording the highest levels of real estate sales ever.
Research from W Capital analysis showed that the Emirates recorded 61,000 sales deals with total value topping Dh179.34 billion.
"The real estate sector continues to break records in terms of sales and transactions," said Walid Al Zarooni, W Capital Real Estate Brokerage CEO. "The first half of this year recorded the best semi-annual performance in history, benefiting from the supportive factors within the market and the continued economic momentum," he added.
The growth rate in terms of sales value amounted to 57 per cent on an annual basis during the first six months of 2023, compared to Dh114.5 billion in the previous year, and in terms of the number of deals by about 42 per cent, compared to 42,971 deals last year, W Capital's research showed.
"During June 2023, the real estate market in Dubai maintains a continuous state of momentum started in 2021, with 10,405 real estate sales deals with total value of Dh30.3 billion, which is the highest number ever for the month of June, exceeding the historical number recorded in 2009 with a value of Dh22.92 billion," Al Zarooni said.
Al Zarooni said that despite the Eid Al-Adha holiday, the value of real estate transactions during the current month will be the fourth highest on monthly basis in , after the months of last March, last May and last November, with values of Dh34.1 billion, 33.9 billion and 30.8 billion, respectively.
Al Zarooni said that Dubai provides a legislative environment that takes into account the rights of all parties, and maintains the discipline of citizens and foreigners alike. "Besides the speed of litigation, which increases investor confidence and motivates them to permanent residence, in addition to applying best practices and legislation within the real estate market, which regulates real estate ownership, off-plan sales, or rentals," he added.
Dubai's infrastructure has added to keenness to adopting the best technologies and constantly modernize the infrastructure. This boosts the development and growth of Dubai's economy.
The CEO expected all factors would be pushing record sales, and it might exceed the barrier of Dh300 billion for the first time in 2023, with the support of the unprecedented demand from foreigners, businessmen and wealthy people of various nationalities to own a property in Dubai.
Al Zarooni suggested that the high levels of demand in the residential real estate market will continue to be high on the part of real estate buyers and investors, especially foreigners, thanks to the stimulating measures taken by the emirate and also with the launch of new mega projects, which will attract more investors.