The decision to buy property in the UAE will necessitate the finance on home purchase acquisition. Most people can't afford to buy a house outright with their liquid assets or personal savings; therefore, they must use a mortgage to complete the transaction. Here are a few factors to consider when seeking house loans.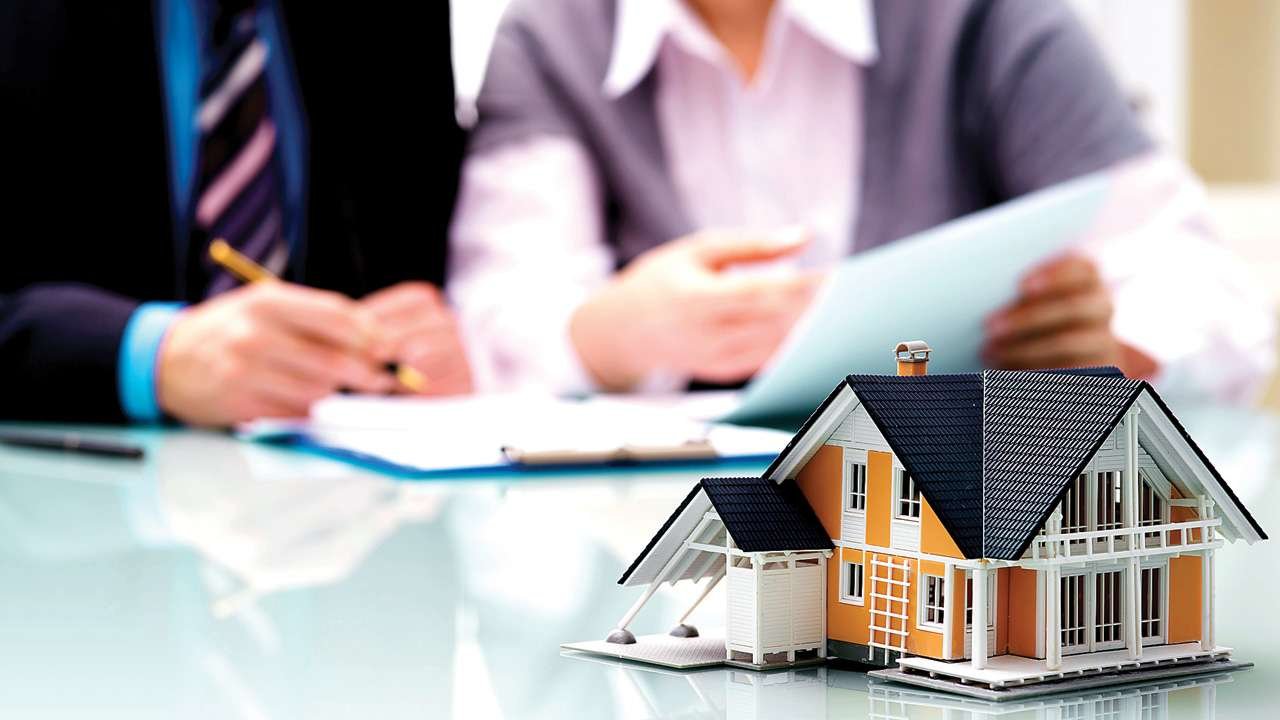 Mortgage Eligibility
First, it is vital to grasp the eligibility conditions as explicitly established by the UAE Central Bank.
For UAE Nationals
Maximum loan amount of 80% of the property's worth for properties in UAE valued below AED 5 million.
For properties valued above AED 5 million: a maximum loan amount of 70 percent of the property's value.
The maximum loan amount for acquiring a second or investment property is 65 percent of the property's worth.
If you're living abroad, here are some tips for you.
For properties priced at AED 5 million and below: the maximum amount you can borrow is 75 percent of the property's value.
For properties worth above AED 5 million: the maximum amount you can borrow is 65 percent of the property's value.
You can borrow up to 60% of a property's worth for a second or investment property. This rule only applies to properties already in the market and ready for purchase.
For off-Plan
For off-plan purchases, UAE and GCC nationals and expatriates can only borrow up to 50% of the property's value.
Mortgage Affordability
The following elements will impact your borrowing capacity:
Salary per month
Current debts: per UAE Central Bank regulations, no more than 50 percent of your total income should be spent on repaying debts, including mortgages, credit cards, loans etc., this is usually referred to as your Debt Burden Ratio (DBR) (DBR)
Employment status; salaried employee or self-employed
Property value
The maximum loan period for salaried borrowers under 60 and self-employed borrowers over 70 is 25 years under UAE Central Bank regulations.
Lifestyle factors: i.e. several dependents, general living expenses etc.
Score on credit
In the end, the bank will evaluate how much you can afford. Banks in the UAE use the Debt-Burden-Ratio (DBR) to evaluate how much you can afford to borrow. The mortgage-to-income ratio, or DBR, measures how much you owe each month compared to your monthly take-Finance on a home purchase. Banks will also apply a slightly higher interest rate to compute your future mortgage repayments to account for future interest rate hikes. Every bank's affordability calculation is slightly different, but on average, your monthly wage must be four times larger than the estimated monthly repayments before you can get approved.
Different kinds of Loans
When deciding on a mortgage, make a shortlist of potential lenders, examine their interest rates, and learn how each one is calculated. Because the interest rate isn't the only consideration, it's critical to examine all linked mortgage products and their terms and conditions.
Fixed-Rate Mortgages
Fixed-rate loans typically continue for a length of from one to five years, with three years being the most popular. Once the fixed duration has expired, the rate will return to its reversion rate.
Unpredictability is a significant benefit of a fixed-rate loan. Fixing your loan ensures you are not susceptible to interest rate changes and your monthly repayments remain steady for a specified length of time, making it easier to budget.
Variable-Rate Mortgages
The Emirates Interbank Offered Rate (EIBOR) determines the interest rate on variable-rate loans (EIBOR). Your monthly payback amount may fluctuate if you use variable interest, affecting your ability to plan.
Mortgages with Lower Interest Rates
A discounted rate mortgage is based on a standard variable rate, where the lender gives a percentage discount for a specific period. The reduction is only available for a limited time and does not apply to the entire term of the loan.
It's possible to get a Finance on home purchase loan tied to a savings or checking account through an offset mortgage, which some lenders offer. Any cash amount that sits in this account saves you money on your loan, with interest computed on the difference between your loan balance and savings balance.
Mortgage Calculator
Remortgages
Remortgaging is the transfer of your existing mortgage to a new lender. Refinancing is typically done to lower the interest rate or to release equity accumulated during the life of the loan.
Down Payment
Borrowers must be able to finance one-time upfront charges totalling 7-8 percent of the property's worth, in addition to making the minimum down payment required to acquire a mortgage.
Some banks may allow you to add a modest amount of the upfront purchase fees to your mortgage, freeing you extra cash to spend towards your down-payment. As a result, you'd be able to afford a more expensive Finance on a home purchase.
If you've committed all your money toward purchasing your property, you may struggle to pay your mortgage repayments initially. Delaying your payments for up to six months is an option offered by some banks, allowing you to get your financial house in order before having to start making payments again.
Tips for saving for a down payment:
Start saving several years before you expect to purchase: Have a rough notion of the type of house you want to buy and the neighbourhoods in which you want to live so that you can set realistic savings goals. Open a dedicated savings account and contribute a set amount of your monthly salary to this each month. To avoid overspending elsewhere, you can use this as a self-imposed savings technique. Conscious spending might help you save money faster. Make sure you aren't overspending on things like groceries, water, or power, or things like entertainment or eating out.
Move any abroad funds or investments to the UAE: employ an established currency exchange since they can often provide sharper rates than banks.
It is possible to borrow money against the equity of one property to buy another Finance on a home purchase in the UAE or elsewhere.
Inheritance: if you have family members you intend to inherit from, it is good to talk to them about assisting in financing your down-payment. This is especially crucial in nations such as the UK, where a tax of up to 40 percent is paid on a person's estate value.
If you are hoping to remove the stress of a down-payment and upfront expenditures altogether, a rent-to-own arrangement may fit you better and get you into your Finance Finance on home purchase faster.