Top Flats for Sale in Dubai Marina in 2022
Top Flats for Sale in Dubai Marina for Investors
Even after all these years, people continue to flock to Dubai Marina to purchase condos. Apartments for sale in Dubai Marina, a well-established neighbourhood, might be difficult to discover, but there are still many alternatives. Dubai Marina apartments are more expensive than those in younger and less-established neighbourhoods because of their restaurants and other retail amenities, especially if you purchase an apartment in the original building zone. Dubai Marina real estate, especially in the six skyscrapers that were the first to be put on the market: Fairooz, Al Mass; Mesk; Al Yass; Anbar; and Murjan; is a problem today because of their importance to the region. You may either reside in Phase 1 or Phase 2, where most of the high rise buildings are close together, giving the impression that buying an apartment in Dubai Marina is more of a city than an ocean view.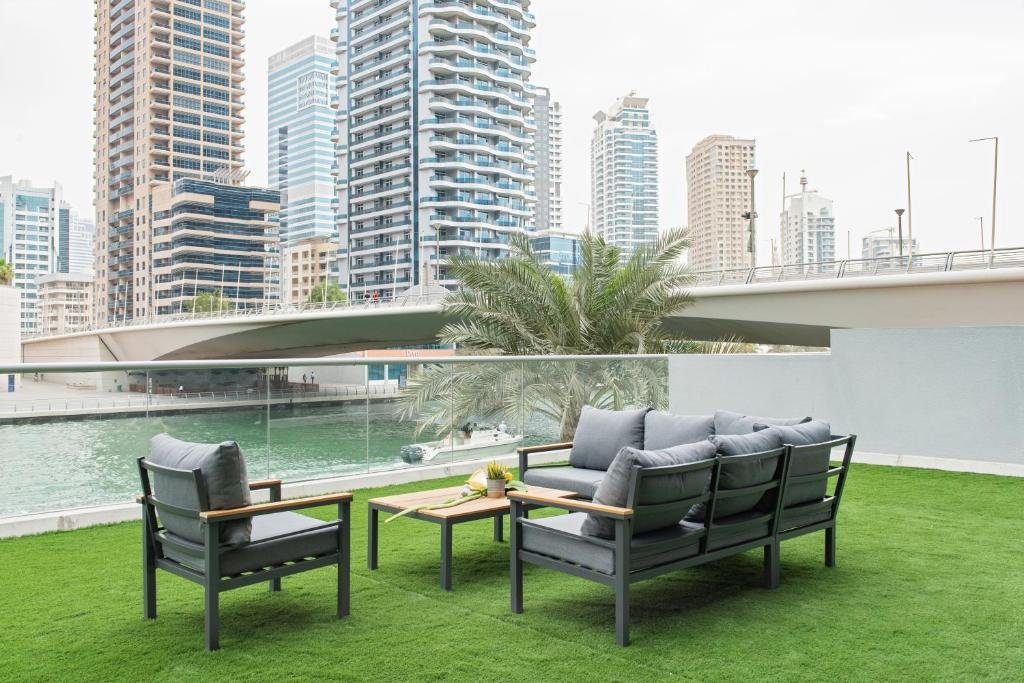 Reason to buy Flats in Dubai Marina
An important selling factor of Dubai Marina apartments is that they are located directly on the waterfront promenade, which is popular with bikers, joggers, and strollers alike; the promenade is also popular for running. With its promenade and easy access to Sheikh Zayed Road, this neighbourhood is ideal for people wanting to buy flats in Dubai, but be aware of traffic congestion during peak hours. For residents and those wanting to purchase an apartment in Dubai Marina, the Marina Mall offers everything from movies to restaurants to groceries to great parking. The Yacht Club is a favourite hangout for both locals and those looking to buy an apartment in Dubai Marina. Luxury penthouses are also available for sale at Dubai Marina's apartment complex. For individuals wanting to buy an apartment in Dubai Marina, gyms, pools, and a small grocery store are common features in most buildings. With more and more homes having their own or becoming part of a homeowners association, professional management companies will be in charge of most of the properties in the future.
Residents Flats of Dubai Marina
The seaside neighbourhood of Dubai Marina is a haven for inhabitants seeking a respite from the daily grind. Residents of Dubai Marina may take advantage of the area's beautiful seas, cutting-edge amenities, and the greatest views and locations in town when they purchase a home here.
Dubai Harbor is a spectacular waterfront site with the world's tallest residential tower, as well as other skyscrapers, large residential estates, restaurants, and retail enterprises, all located in a beautiful waterfront position. Dubai Marina Mall, with 130 shops spread over four floors, and the Dubai Marina Yacht Club, which has a beautiful clubhouse and restaurants, are both located here. There are several exquisite restaurants along Marina Walk, as well as multi-million-dollar boats docked nearby, so there's no shortage of things to see and do. It's the ideal vacation spot.
Luxury Penthouses and Flats in Dubai
In Dubai, the world's tallest residential building, more than 700 luxurious residences occupy 37,410 square feet of space. It's hard to match living at the top of a 107-story Dubai skyscraper for spectacular sea and golf course views, resale value, seclusion, pride, and all the facilities you'd expect from a luxury tower. A wide range of luxury penthouses with views of the marina and Palm Jumeirah are available to residents, including one, two, three, and four-bedroom executive residences. The skyscraper, also known as the Al Ameera Tower, has six basements and 100 floors above ground.
So, we started wondering: what does one receive for their money if they live in the world's highest residential building? At the top of their game, these residences are outfitted to the highest quality with luxurious dining spaces, fully-equipped kitchens, powder rooms, maid quarters, study areas and built-in closets in each of the bedrooms.