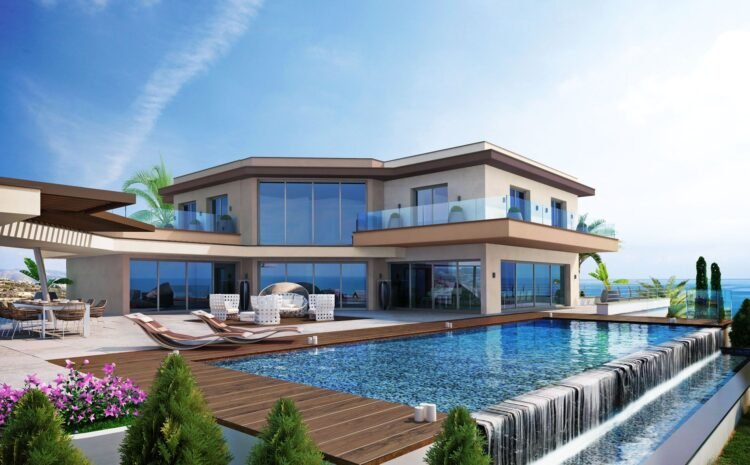 Best Luxury House for Sale ┃2022
The Most Luxurious House for Sale
"House for Sale" in Dubai, with its extravagant lifestyle, is at the top of the list of the most sought-after addresses to settle down and to find a house for sale. One of the main reasons for this is that the city welcomes ex-pats. In addition like no other with affordable accommodation options and world-class facilities.

Apart from the unmatched nightlife, tourist attractions, and resorts, the facilities in the communities make the city one of the most desirable places to live and work. The economy is steadily booming. The real estate market in Dubai is also known to yield valuable returns.
Attracts to Investors
The ROI generated by a Dubai villa for sale attracts investors beyond geographical boundaries. With more than 200 nationalities, the Dubai real estate market has much to offer Emiratis, ex-pats, and international investors. Whether you're looking for a smart investment or a residential property to call your own. So you should enjoy the best life has to offer with a Fajar Realty house for sale in Dubai.
Choose the Best House for Sale in the City
Comfortable, cosmopolitan, and secure, choose your home in the city from a variety of prime locations. It offers proximity to the vibrant life you desire. There's no better time than now to buy your dream house for sale in Dubai. Fajar Realty is the best platform that can help you find a house for sale in Dubai. It helps by offering owners the opportunity to live in tranquil residential communities surrounded by lush greenery or the sea. Among the different types of houses are the possibility of having everything in close proximity in Dubailand. Moreover, it includes from a shopping mall to schools, health facilities, gyms, and versatile restaurants and cafes that are just a stone's throw away.
Website Source: fajarrealty.ae