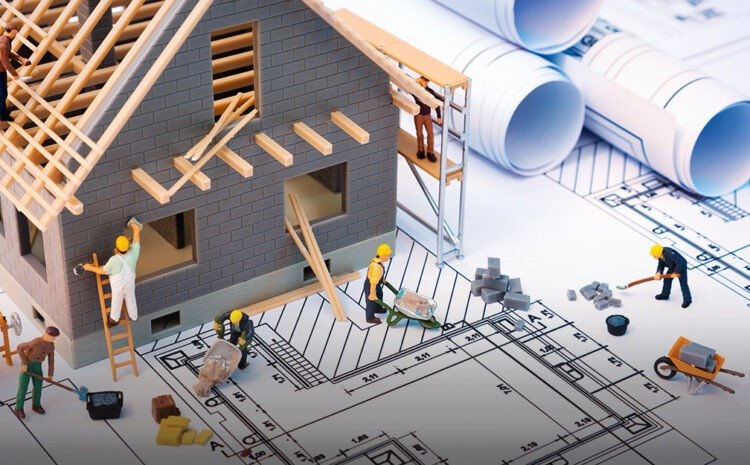 How Do I Buy an Off-Plan Property in Dubai?
Purchasing off-plan Property in Dubai is a little more complicated than buying a fully built property. Is there anything else we should know?
A Mortgage Broker Can Assist You
Even if you don't have a large sum of money saved up to purchase off-plan property in Dubai, you may look into getting a mortgage to cover the cost of a decent place to live. A mortgage broker can help you secure a mortgage and advise you on what type of mortgage options you should look into.
In Dubai, You Can Always Find Something New to Do
Using the internet, look for new developments or under-construction projects in Dubai in the area you're interested in. You may get a sense of what type of homes you'll live in by looking at the development plans. Contact the developer if you're interested in a property and request a showing.
Reserve Your Property in the United Arab Emirates Now
If you locate a property you like, you should ask the developer to put it on a waiting list. In most cases, you'll be asked to sign a contract and pay a booking charge ranging from 5 per cent to 10 per cent.
Deposit and DLD Charges
Once you've completed the booking procedure, you'll need to make a down payment and pay the DLD charge, which is roughly 4%. On the other hand, some developers provide reductions or exemptions for this charge.
Signing a Contract
Next, the developer will give you a Sales and Purchase Agreement to sign before you get a dually signed copy of the Agreement with an approved signature from the developer.
Registration of Oqood
To guarantee that your purchase is registered and authorised by government authorities, you must complete this step. The DLD will provide you with an initial contract of sale when you terminate the registration process.
Instalments Must be Paid in Full
According to the negotiated payment plan, you will need to pay a certain proportion of the purchase price before the UAE property can be turned over to you.
The End Date of the Project
Developers that sell off-plan property in Dubai real estate are obligated to deliver the property on the agreed-upon completion date and inform the customers of the project's completion.
Conducting the Final Checks and Delivering the Key
You'll be given a day and time to see the home after the final payment for the handover has been made. Here you may inspect your new home and let the developer know about any issues you see so that they can be addressed before you move in.
What to Look for in a Dubai Off-Plan Property
Numerous advantages may be gained by purchasing an off-plan house. There are, however, a few things to keep in mind when making a real estate investment purchase. When purchasing a house off-plan, you should inquire about the following aspects:
RERA Membership is Required
You should always check with the Real Estate Regulatory Agency to ensure that any off-the-plan project you're interested in purchasing is registered before making a purchase. This assures that the property acquisition will be done under rules that protect the investor's interests.
An Agent's Name, Email, and Phone Number
Escrow accounts are used to protect the buyer's funds throughout a transaction. Your agent's name and contact information, as well as your escrow account number, are critical to the success of your home purchasing transaction.
Information about Real Estate in the United Arab Emirates
Do your research and find out as much as you can about the property, including when it will be finished, when it will be handed over and how much it will cost. By investing in an off-plan property with DAMAC, you will have full access to all of this information.
Approval by DLD and RERA
You need to know how to sell off-plan property in Dubai if you're a buyer, too. The developer must have the necessary approvals from the DLD and RERA before selling an off-plan property. Ensure you have all the permissions required to avoid any unwanted surprises in the future.
Mortgage on Off-Plan Property in Dubai in 2021
After paying 50% of the property's price, you may receive a mortgage for an off-plan home in Dubai with a maximum loan-to-ratio value of 50%. When it comes to off-plan houses, the bank will also have specific limits on the sort of property it would fund. Many reasonable post-handover payment arrangements are already available for off-plan developments, which may ease the load on buyers.