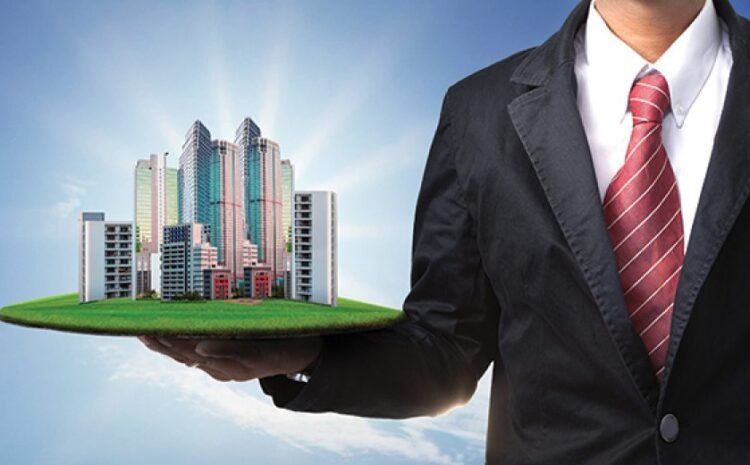 Invest in the Right Property within Budget
Finding a home that meets your needs while staying within your budget is a challenge that many purchasers face. There is a wide range of real estate to choose from. Experts say that conducting a thorough market and background investigation can greatly enhance your chances of a successful property settlement.
Investing in real estate is a profitable and, dare we say, significant step. It's a significant financial commitment that necessitates borrowing from your funds. This is why it's important to Invest in the right property within the budget that fits your needs and provides support during times of stress. It's all about finding the ideal property at a price that won't break the bank. Let's take a closer look at some of the most crucial aspects.
1. Know About the Location
The first and most important step in investing in the right property within budget is to locate a desirable neighbourhood. A city's outskirts tend to be less expensive than the city itself. Consider the breadth of your investment before making your choice. The suburbs may be a good option if you're looking to get away from the hustle and bustle of the city but yet want to be close to amenities.
To enjoy the conveniences of city living while still being close to your place of employment, consider renting a low-cost apartment in your favourite city. You could make a lot of money in the future by making investments in high-value places. The rising cities of Trivandrum, Noida, and others in India, such as these, offer investors the potential for substantial returns in the future.
2. Do Some Market Research
It would help if you undertook an in-depth market study to avoid falling for any property scams as a precaution. Knowing current market trends, pricing, interest rates, and development will allow you to plan for the future by the current market position. The sooner you buy, the greater the return on your Invest in the right property within budget will be in the future if you notice that property values in the area are rapidly increasing. Investigate the advantages and disadvantages of various properties in the same area. It would help if you did not trust any real estate agent or broker you met for the first time.
Before getting into any financial transaction, get a second opinion from a licenced property advisor. The legal clearances must be checked before acquiring a home or being in great difficulty. Make sure you're familiar with the government's suggested land rules so that you can complete the necessary legal requirements. An example of this is the RERA Act in India, which protects buyers' rights and promotes greater openness in real estate transactions.
3. Calculate Your Finance
How much money can you put down on the house? If you're a first-time homebuyer, it's a good idea to consult with a business/finance advisor who can help you understand your bank loan eligibility and other requirements. Determine the amount of money you have to work with, and then explore the many options available. Choose an investment that is cost-effective and able to achieve the desired result.
It's better to start small and work your way up because travelling outside of your country of residence might be extremely expensive. Don't forget to factor in registration fees, taxes, furniture, interior styling, and painting while examining the budget.
4. The Property's Dimensions and Features
Finding the best property can be difficult because your chosen neighbourhood has a wide range of homes of various sizes and shapes. According to the location, size, period, and nature of the property's land, its price can vary greatly. That's why deciding on the type of property you want to purchase is important. Because you can rent the property as soon as you buy it, it's a terrific method to build a continuous stream of income.
Invest in the right property within budget in an existing project is another way to get a house at a good price. Existing projects in the town are less expensive because they have been completed. Furthermore, if you purchase a villa in ongoing development, you will be accustomed to high-tech amenities. In addition, prices vary according to the number of bedrooms, amenities, and materials used.
5. Get to Know Your Needs
People invest in real estate for a variety of reasons. For some, it will be the house they've always wanted. For others, it'll be a long-term investment with great potential returns. As a result, you must ascertain your investing goals before beginning any search.
6. Pay Off All of Your Debts
Clearing your debts will help you achieve your goal of purchasing the home of your dreams. Your credit score or income ratio will be considered when you apply for a house loan. As a result, getting a secured loan is unlikely if you have not paid off several bills.
If you take care of all the important aspects and Invest in the right property within budget is right, a home can be a valuable asset. Make the most of this opportunity by purchasing a property in your ideal location.
Before Investing in a Property, All of the Following Considerations Must be Considered:
In general, it's a good idea to invest in property on the outskirts of a town, but don't go too far.
Locations must be ideal: neither too far nor too close are acceptable. Although such properties appear distant at the moment of purchase, they have immense long-term potential.
Ideally, in this situation, buying and owning properties in these locations for at least three years can be advantageous.
Book the property as soon as the builder begins construction if at all possible.
Investment in real estate requires a large amount of money. When it comes to buying and selling real estate, it's best to take your time and not rush into things. In addition, it must recognize that the rewards may not be instant and that you will have to wait at least three years before you can reap the benefits.
There's no hard and fast rule if you're having trouble deciding between these. Invest in the right property within budget can be as simple as combining a few different strategies. My investments include rental properties, REITs, and a vacation rental that I hope to purchase in the next year or two. In the long run, I'd like to add a few crowdfunded investments to my portfolio after I've built up a nice "base" of income-producing properties and rock-solid REITs.
There is no perfect real estate investment, but by spreading your money among several, you can take advantage of the finest features of each one while minimizing risk. My REITs and rental properties provide me with a lot of liquidity if I need it while also providing a steady income stream. It would help if you first chose what's most essential to you and then made an investment plan.
Conclusion:
All of the points listed above are adequate to give you a good idea of how much money you can afford to Invest in the right property within budget. One must also keep in mind that keeping up with market trends in real estate is a wise investment. As a result, you'll learn how to invest wisely as well.
If you invest in the right property at the right moment, it can become an extraordinarily valuable asset. Don't put off investing in the best property you can find in a suitable area.