TIPS FOR FOREIGN INVESTOR IN UAE
Everywhere to buy a house is a big financial commitment, and this also applies to buy a property in Dubai. In the past, investors have been a little bit reluctant about investing in the property market in Dubai, mainly because of the financial crisis that hit several nations across the world back in 2008. But since the urban property market came back and is now at its pinnacle, it drew many foreigners to invest in off-plan projects because of the high return on the initial investment.
If you wish to invest or perhaps consider migrating to this beautiful city, you will buy a house in Dubai. The town offers many possessions; investors can pick from magnificent high-end apartments and villas for regular studios in the town center.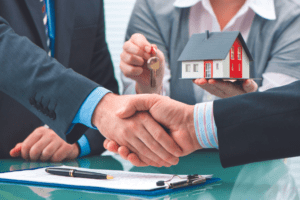 Everyone from any nationality can purchase a freehold property in Dubai after adopting the Freehold Act of 2002, provided that the property is inside the freehold area. This rule also applies to foreigners who do not have a resident visa of any kind.
The property market in dubai
Dubai's real estate market is unquestionably one of the world's most enormous, with real estate investors seeing a continuous rise in profits since the Expo 2020 announcement. Investors investing in the Dubai real estate market often want to invest in off-plan projects, mainly because prices are much lower than the current price, and developers generally offer a huge incentive. Furthermore, some banks have large payment plans that will undoubtedly decrease the stress on your budget.
The goal of your investment
Successful investors often have a clear and precise plan for why they buy the property. There are four primary reasons why people buy a building, which we highlighted below.
Buy to sell the property ready
I was buying before completion to resell the property [off plan]
Buy the property for rent
Buy to live on the estate
Now it is very vital to know which is your plan before you take the following stages. For example, if your project involves selling off your property on completion, you will be more concerned with buying the property very early to maximize your return.
Suppose your final objective is to rent the property once completed. In that case, you should know what kind of property and where it usually delivers a reasonable rent so that you do not hesitate to contact one of our agents.
How can I discover an estate in Dubai?
The correct property for all your purposes can be an exciting experience, in particular, if you have limited knowledge of the Dubai real estate market. This is why experts highly advocate receiving assistance from a highly competent real estate agent with years of expertise and who works in an immobilization firm approved by the Emirates government.
Tips on property purchase
Location
This must be one of the essential issues when choosing a property, and investors frequently think about selecting a place in the short term instead of a long time. A suitable location for your property must be close to an excellent supermarket that serves everything you need, close enough to a hospital, a mosque or church, a center, and preferably a short distance from your kids' school. In general, we urge customers to invest in a developing community rather than a wholly completed community since future rewards for the community development project will generally be considerably higher. Some places we urge individuals to invest in are Dubai Marina, Dubai city center, Jumeirah and South Dubai.
Search for your developer
Research on the developer of the property is crucial. A popular method to investigate a developer is to look at their previous projects to help you refer to an immobilizer agent.
Study the payment plan
Study of the payment plan is essential, and clearly understanding all the facts helps the investor assess whether the payment plan is compatible with the financial expectations of the investor.
Steps to purchase a property as an alien
Contact an Immobiliare agency to help you
Choose the property type you want (apartment, villa, or townhouse)
Ensure that you are eligible
Establish an agreement between buyer and seller
Signing a sales agreement
No Objection Certificate Application (NOC)
Dubai Land Department ownership transfer (DLD)