Tips for foreign investors in Dubai
Profits from real estate after renting or selling at more excellent prices were a long history worldwide. Further technological advances have not only transformed our everyday lives but have also affected ways of doing business and investing. Now investors can think about investing worldwide in nearly any business field. If you wish to grow your investment abroad, you can make profitable investments in the international real estate market. You can make good profits as quickly as possible without investing in establishing your office in a foreign country. Following observation of the desire of foreign property investors to make investments abroad, the State of Dubai introduced freehold property legislation in 2007. This law authorizes foreigners to purchase property with ownership rights in Dubai.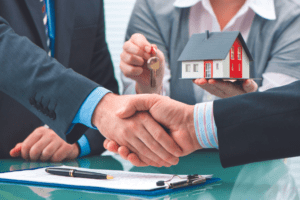 The acquisition of real estate in foreign nations to earn profits in the future could be an unfortunate task for inexperienced investors. If you want to be a foreign investor, please read the following recommendations for international investors in Dubai to benefit from tax-free and successful investments in Dubai Immobilien.
Practical tips for epic production overseas real estate investment in Dubai
International investors usually strive to uncover business excursions and tactics to make an excellent real estate investment in Dubai. Whether you buy a property to live a luxurious life in a super-luxury villa or villa, or you won't make significant profits with your investment, you must guarantee that your investment is accurate. However, the Real Estate Regulatory Authority has taken several initiatives to make the real estate business transparent in Dubai. Untrained investors can use the following easy strategies to leverage their real estate investments in Dubai.
Investor tips
It is vitally important to identify your budget. You have to be extremely sure of your buying power; otherwise, you could wind up with a lousy deal. Whether you're looking for a suitable house to invest in on your own or are helping a real estate specialist, you should know the price range you can afford. You can also use mortgages to purchase property under the expatriate mortgage caps set by the Central Bank of the UAE. To avoid any cheat, only approved financial institutions for lending mortgages are to be considered.
Make sure you deal with a legitimate property owner or an official real estate broker allowed to sell the property. Before visiting the property, it is recommended to confirm this. Also, inquire about project developers' government registration. Please ask them to produce Escrow's account details and the main project contractor's agreement.
Take a while to investigate the market. Compare the asset's market worth with location and area growth capacity. This enables you to buy the best apartment/villa at the best price with future profitability possibilities.
Consider employing a field specialist or trustworthy real estate company to inquire about the most significant accessible properties on the market. They can help you identify the property's actual value, as you may not be sufficiently aware of communities and profitable property initiatives.
Once you have obtained the finances to purchase a property, visit it with an immovable broker to inspect the property. Brokers are specialists and can provide you better advice to buy this house or not to buy it. Before making an initial down payment, you must see the property you are planning to buy.
Last but not least, before signing, international investors should study contracts. If you are confused about an issue, please see a lawyer.