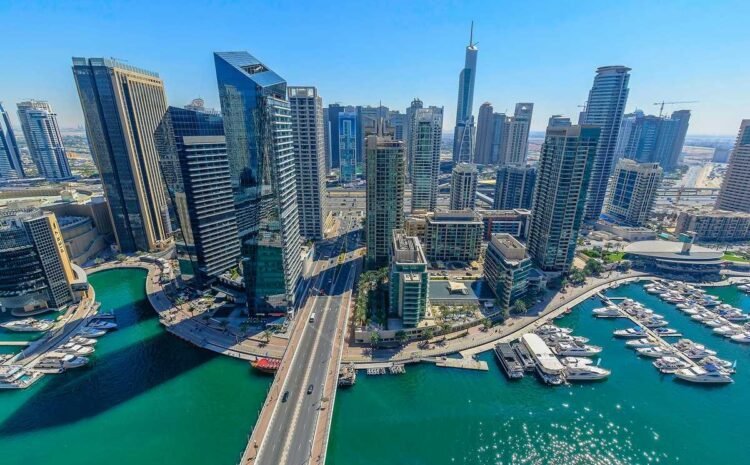 Top Communities for Rent Property in 2022
What are Dubai's Top Communities for Rent Property?
For renters in Dubai, location is a crucial consideration. Whether you're relocating to Dubai for the first time or just wanting to improve your current situation, finding a neighbourhood that matches your tastes will help you get the most out of your time here.
There's something for everyone, from the 'work hard, party hard' neighbourhoods near fine-dining establishments and a lively nightlife to the communities dedicated to people with an active lifestyle. Especially for families, the city offers a variety of opportunities for a family-friendly lifestyle.
Best Communities For Young Professionals
Young working professionals are often drawn to fast-paced metropolitan environments, where they can relax after a long day's work near clubs, restaurants, and other nightlife attractions. Weekend well-being does not go unnoticed, though, with cafe culture, gyms and spas, as well as shopping malls to visit.
Downtown Dubai, DIFC, and Business Bay are the best places to live if you want to be surrounded by the glitter and glamour that Dubai is famous for. In addition to the city's iconic Burj Khalifa, Dubai Mall, and Dubai Fountains, Downtown Dubai (also known as DIFC) is a great place to live if you're looking to spend more on your rent.
Alternatively, if you're looking to live in the heart of the city but don't want to pay a fortune, check out Business Bay.
If you prefer a waterfront lifestyle in Dubai Real Estate, Dubai Marina has it all: luxurious waterfront living, a vibrant nightlife, and a stunning skyline of skyscrapers. Read about Jumeirah Beach Residence if you want all the Marina perks plus a coastal promenade and significantly cheaper rates (JBR).
Top Communities For Sports Enthusiasts
For individuals who place a high emphasis on physical fitness, Dubai offers many possibilities. Several established communities have walking and jogging tracks, tennis and basketball courts, and swimming pools for people who want to lead an active lifestyle with fitness at its heart. These award-winning golf courses may be found in some of the most affluent neighbourhoods.
If you're looking for wealthy homes overlooking two of the world's most renowned golf courses, go no further than Jumeirah Golf Estates.
As an alternative, check out Motor City or Dubai Sports City if you're looking for lower-priced choices, including townhouses for sale in Dubai and villas. Motor City is home to the Dubai Autodrome, a well-known racing track in the United Arab Emirates.
Attractive Communities For Nature Lovers
A concrete jungle full of the "tallest structures in the world" and a panoramic view of opulent skyscrapers frequently comes to mind when one thinks about Dubai. Nonetheless, the city has several neighbourhoods that provide people a private refuge from the city's activity.
Jumeirah Islands, Jumeirah Golf Estates, and Arabian Ranches are excellent choices for individuals looking for rented property with lush vegetation and immaculate landscaping. Arabian Ranches is the place to go if you're seeking opulent desert villas, in particular. If you want to go from an apartment to a villa, the Greens has reasonable prices.
Communities For Beach Lovers
Dubai's famed beaches overlooking the Arabian Gulf provide many options for those wanting a seaside lifestyle. Unbeatable vistas and, in many instances, direct beach access from your front door only serve to enhance the attractiveness of living in one of Dubai's premier waterfront neighbourhoods.
For decades, the Palm Jumeirah has been one of the most sought-after places in the world. Apartments, penthouses, and five-star hotel accommodations are all available in the area. The Palm Jumeirah is also the best rental property where you'll find the rest of the story.
One of Dubai's most established villa communities, Jumeirah is located in a fantastic position, with easy access to several of the city's most famous destinations, including the Kite Beach.
Choose the Best Communities For Families With Kids
When it comes to family-friendly lifestyles, the city of Dubai is recognized for its attraction of customized education, healthcare, safety, and the excellent quality of life that comes with it. As a result, developers in Dubai have made it a priority to design neighbourhoods where children can thrive in a safe environment while still having easy access to a broad range of facilities. It's easy to select a neighbourhood that's suitable for you and your family. There are, however, individuals who have genuinely excelled in their field.
Emirates Hills is a one-of-a-kind property for ultra-luxury, custom-built houses. Choose from the Arabian Ranches or the Emirates Living communities such as The Springs, The Greens, The Lakes, and The Meadows for upscale family-friendly villa complexes. Families that want to relocate from an apartment to a villa are drawn to The Springs in particular.
For families on a budget, check out Al Barsha, which is home to the Mall of the Emirates. Bur Dubai and Deira are two more historically and culturally affluent neighbourhoods with more affordable entry-level options in Old Dubai.
Communities For Prestige and Status
The real estate market in Dubai also lives up to Dubai's image as a haven for the wealthy. For those who want to live in some of the world's most lavish and exclusive locations, New York City is the place to be. Penthouses on the coast of the Arabian Gulf, high-end gated neighbourhoods, and luxury beachfront properties are considered good for rent purposes.