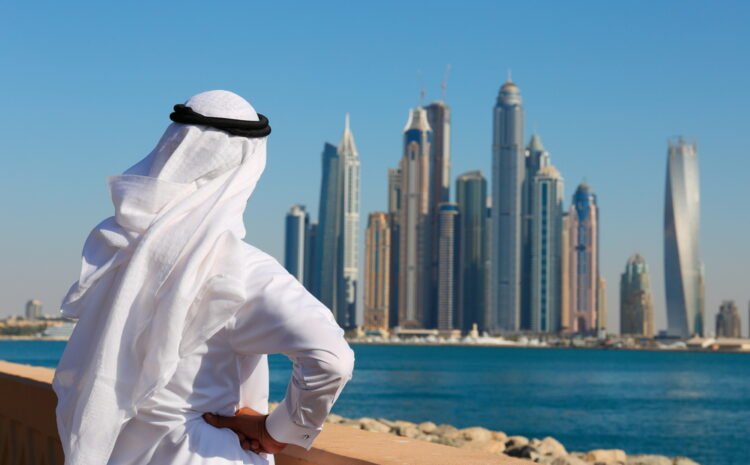 10 Topmost Real Estate Agencies in Dubai
What are the Top 10 Real Estate Agencies in Dubai for Property Management?
There are numerous services of a property management business in Dubai. Customers should expect top-notch service from property management firms. Is there a way to notify the last user that property management is needed? What are the reasons to seek aid from a Dubai property management company? A property management company can help you whether you're a landlord or a tenant, or if you're just trying to locate a great deal on a dream home. The best financial return on your property is made possible by the services of a professional property management company. They work to get your properties ready for the rental market and to make sure that all legal criteria are satisfied.
1)  Fajar Realty
Fajar Realty – one of the top real estate agencies in Dubai is dedicated to providing clients with the best possible real estate services. Every unit listed with us receives the utmost care and attention. Our professional agents provide great service by assisting buyers and sellers through the market intricacies till concluding the final sales agreement. Our agents go above and beyond to locate you the perfect house, and we couldn't be more proud of them. Buying a house should be an enjoyable experience, which is why we always go the additional mile to make sure it is.
A diverse range of professional backgrounds are represented on our team of real estate brokers in Dubai, and as such, our advisors are well-versed in their respective fields and able to provide you with unbiased advice that is based on years of experience.
2)  BSO
BSO is one of the greatest property management firms because it has years of experience in residential and real estate agencies. Some of Dubai's leading real estate lawyers are on their legal team. BSO offers various property management services such as tenant screening, maintenance support, lease administration, rent collection and resolving rental issues with minimal landlord participation.
3)  Asteco
Asteco is a well-known property management firm with offices not only in Dubai, but also in Abu Dhabi, Sharjah, Jordan, and Saudi Arabia. Asteco's services are in high demand. Abu Dhabi Finance and the Al Abba Group are among its well-known clients. Asteco's superior services have earned them multiple International Property Awards.
It's uncommon for property management businesses to handle both residential and commercial properties in Dubai, but Asteco does just that.
4)  Provident Estate
Provident Real Estate Agencies are the ISO-certified real estate business that provides real estate services and consultation for future guests and families. People who are interested in Provident Estate don't have to worry about language barriers because the company's staff speaks more than 20 different languages. Provident Estate has also won multiple property accolades including the Best Property Website by International Property Awards.
5)  Better Homes
Better Homes were started in 1986 and remains one of the premier property management firms in Dubai. Since then, they've expanded to include offices in Abu Dhabi and Qatar, in addition to the rest of the UAE. Currently, they manage over 5000 homes and provide services like tenant screening, financial administration and upkeep.
6)  Yallarent
Yallarent specializes in managing short-term rental homes on platforms like Airbnb, Booking.com, and Tripadvisor. The company also does an excellent job at taking care of the visitors with 24/7 guest communication and welcome packets with local delights and amenities.
7)  Key One Characteristics
Key One Properties specialises in full-service rental property management. It provides a wide range of services, including online payments, free in-home consultations, and 24/7 communication. Key management, property photography, and viewing appointments are just a few of the extras we offer. tenancy arrangements are free of charge.
8)  Binayah
Binayah was created in 2007 and has earned a reputation for itself as one of the full-service real estate agencies. Clients from all over the world appreciate how easy it is to communicate with the property management team at this organisation because they are all fluent in multiple languages.
9)  Deluxe Holiday Homes
Since its inception in 2015, Deluxe Holiday HomesTM has grown to become one of Dubai's top full-service vacation rental management firms. With over 350+ managed furnished apartments and luxury villa rentals, this award-winning vacation rental company in Dubai is most trusted by guests and landlords, as shown in their Google and social media evaluations.
10)  West Gate Real Estate
Established in 2005, this organisation has been a trusted real estate brokerage firm which offers buying, selling, and renting homes in Dubai for more than 15 years. Having expertise both in the residential and commercial arenas, the company gained happy local and global investors.
Conclusion
Tenant difficulties can be handled in a more professional manner by a property management business as the real estate agencies, which eliminates the need for any awkward confrontations or dialogues. Do your homework before hiring a company to learn everything you can about them.