Buying and Investment in Property in Dubai
What You Must Need to Know Before Buying and Investment in Property in Dubai?
The rental yields on Dubai real estate are among the best globally. If you're thinking about purchasing an investment in property in Dubai, keep reading to learn all you need to know.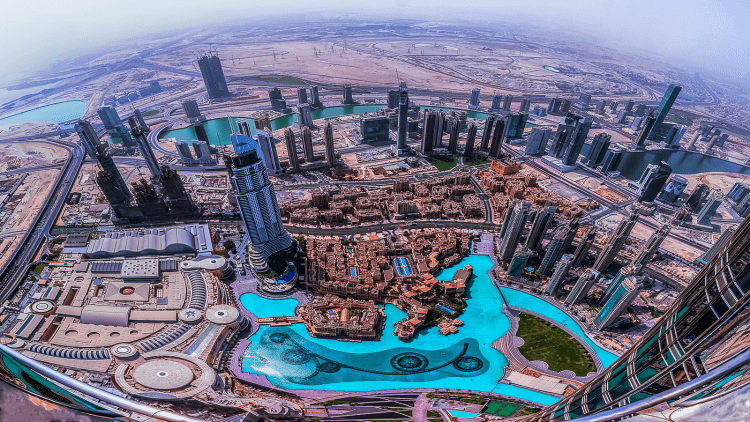 Investment in Property in Dubai real estate is an excellent strategy to grow wealth and make money. Many variables must be considered before investing in property in the real estate market in Dubai to guarantee you get the best potential return on your investment.
Why Should you Spend in Dubai?
The city's rental returns outperform several other established markets. Investors might anticipate gross rental returns of 5%-9%.
In other words, quality real estate in Dubai is cheaper per square foot than in many other cities worldwide. For $1,000,000 in Dubai, how much space do you get?
Investors may now apply for a resident visa to fulfil specific criteria relating to real estate investing. A five-year residence visa may be offered for homes valued above AED 5 million.
What to Assess When Investing in Property in Dubai Real Estate
When it comes to real estate investing, the ultimate aim is to get a good return on your money. The first step in securing a property that returns a good profit is thorough research. Consider these possible influences on return on investment (ROI):
Location
All of the services and facilities in the neighbourhood, including transportation, school and daycare accessibility.
Size
Quality
The current state of the market and the best time to buy
Rates of interest
The price of upkeep
Investment in Property With High-Profit Margin 
First-half 2019 saw the most significant gross returns of 9.5 percent for residences in Dubai Silicon Oasis (DSO). Two other apartment complexes were built shortly after that, Meydan and DAMAC Hills, with gross rental yields of 9.3% and 8.9 percent, respectively.
Town Square, The Springs, Reem–Mira, and Mudon were the top gross returns for villa and townhouse communities, respectively, with 7.8%, 6.6%, and 6.4%, respectively (6.3 percent ).
Tips for Achieving Strong ROI
The low-to-mid-income population of Dubai means flats generally outperform townhouses and villas in terms of rental returns. Choose studio and 1-bedroom apartments in established communities near public transit, schools, and hospitals. Because many ex-pats in Dubai can afford smaller apartments, smaller units sell faster and give more excellent value.
The index used to determine a price per square foot varies per community. The DLD's website has the most up-to-date prices. Research the fees associated before investing in a community.
Off-Plan Property vs. Ready Property
There are advantages and disadvantages to both off-plan and secondary market property investments. A thorough evaluation of the risks involved in each individual's financial condition and level of risk appetite is essential.
Pros of Buying off-Plan Property
Under-construction residences are often priced much cheaper than ready-to-move-in properties, giving buyers a financial advantage.
As the property nears completion and handover, there is a good chance that it will appreciate.
First-time buyers may be able to afford residences with lower down payments, such as 5-10 percent instead of the 25 percent required for ready-to-buy properties.
In certain situations, developers may provide post-handover payment plans of up to two to five years, allowing you to rent out the home before you begin making the payments.
Drawbacks of Buying off-Plan Property
Changes in the market: A decrease in the price of a property may cause it to be valued lower than when it was purchased.
Project cancellation or postponement: Projects may be postponed or terminated before they are finished. An impartial investigation of the developer's track record and reputation is essential to reduce this risk.
Pros of Buying Ready Property
Depending on the current state of the market, there may be a price advantage. Buyers may purchase property at a substantial discount in a profitable market. If you're a buyer, you may take advantage of the current market correction when fresh supply arrives, and prices fall.
Property that is ready to move into usually has all the necessary infrastructures already in place.
The instant you find a renter, you may begin generating rental revenue.
With ready-to-go properties, investors may profit from stable rental income.
Drawbacks of Purchasing a Pre-Built Home
For residences priced under AED 5 million, ex-pats and nationals must deposit a minimum of 20% and 25% of the buying price, respectively.
7-8% of the purchase price is spent on upfront transaction fees.
When applying for a mortgage to support your purchase, consider your bank's turnaround time.
Dubai's investment is soaring. Constant new supply provides buyers alternatives and keeps prices low. There's no better location for investing in fantastic real estate and generating money from rentals.