Which Offers the Best Rental Value in 2022?
Villas, Apartments or Townhouses – Which Offers the Best Rental Value?
Dubai's sky-high residential complexes attract visitors from all over the globe. Tenants flock to the city's villas, townhouses, and flats because of its variety, proximity, and affordability. On the other hand, tenants are perplexed as to which properties provide the most in terms of rental value.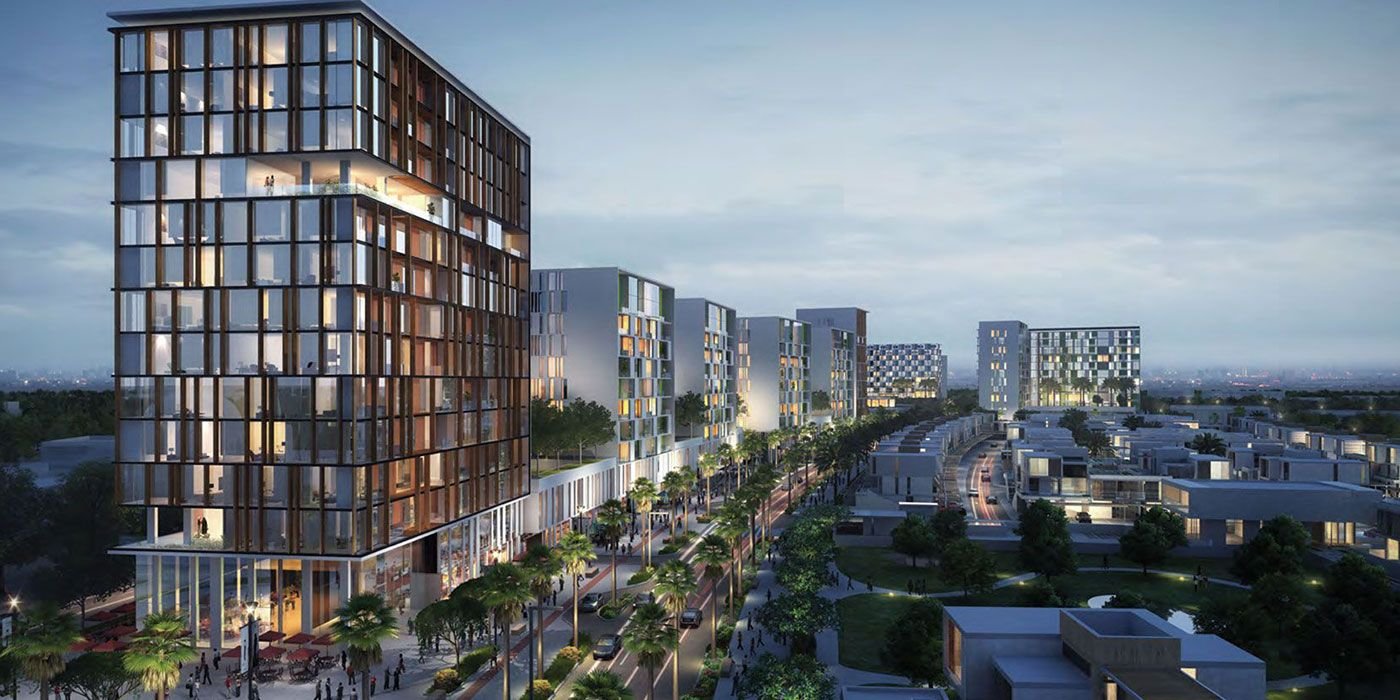 Before deciding whether to rent a sophisticated apartment in Dubai Marina, a large villa in Arabian Ranches, or a European-style townhouse in Jumeirah Golf Estates, it is essential to know the rental value of each property.
Living in a villa is a sign of wealth and exclusivity because of the expansive interiors and extensive luxuries provided. This is the primary reason why villas are more expensive to buy and rent in Dubai real estate. The situation is not always the same. The price might vary significantly according to the property's location, the number of rooms, and how much space there is in the property.
Factors Determining the Rental Value of the Property
When it comes to renting a house, location is everything. When renting an apartment in a premium location rather than in an out-of-the-way suburb or isolated region, the average rent may be much greater than a villa.
Its location's closeness significantly influences demand for a property to essential establishments like schools, universities, hospitals, etc. Apartments are preferred by tenants who want these amenities close at hand, whereas villas are preferred by those who want more room, luxury, and a quieter lifestyle away from the bustle of the city.
The number of rented rooms has a substantial influence on the property's pricing. Villas attract higher rents than flats or townhouses due to their larger rooms and greater privacy. Villas also include additional private amenities like pools and gardens. In addition to the rent, tenants must incur various fees while renting a villa or apartment. Extra costs include maintenance, electricity, and furniture.
It is normally cheaper to buy furniture if you plan to stay for a long time. A villa's size and quantity of rooms make it more costly to run. Even though the rent is less, villas are more expensive than apartments due to other expenditures such as maintenance, electricity, cleaning, hiring a plumber or gardener, and maintaining the backyard.
Rent Value for Villas, Apartments, and Townhouses
Price ranges for two-bedroom apartments in affluent areas like Palm Jumeirah are 50k-170k. Seek out three-bedroom villas under AED 115k in Mirdif, Reem, and DAMAC Hills (Akoya by DAMAC). Four-bedroom villas in Dubai rent for 90,000-800,000. AED 70k villas in Akoya Oxygen and Palm Jumeirah. An AED 40k to 70k two-bedroom apartment in Dubai.
Finding cheap 2 BHK homes in Dubai Dubai (65, 000 AED), Jumeirah Village Circle (65, 000 AED), Al Nahda (46,000 AED) (AED 46,000). 65000 AE One-bedroom apartments in Dubai range from AED 21k to AED 65k. Apartments for AED 21k in Al Nahda and Dubai South. A one-bedroom apartment on the Palm is AED 45k-65k.
A two-bedroom apartment in Dubai ranges from 30k to 525k. Business Bay, Downtown Dubai, and Jumeirah. Real estate is expensive here. A three-bedroom apartment in Al Qusais or Jebel Ali costs AED 45,000. JLT condos start at 121k, Business Bay at 137k. Property in Downtown Dubai can cost up to 800,000.
Apartments in Dubai Sports City, JLT, and JBR start at AED 150,000. (JBR). According to current Bayut data, a one-bedroom townhouse in Dubai Industrial Park can be leased for as little as AED 20,000. (JVT). It depends on the neighbourhood and amenities. A three-bedroom Town Square townhouse near Noor Townhouses costs around AED 90,000. Each bedroom in a four or five-bedroom townhouse costs AED 100-300. The most popular towns are Dubai South, Reem, and Town Square.
Apartments Emerge as a Clear Winner in the Rental Value
Apartments are far less expensive than a villa or a mansion. In addition, the expenditures of servicing and other upkeep are modest. Tenants choose apartments over other types of housing because they are safer. Another aspect that makes flats 'a perfect 10' for renters and raises their rental value is their proximity to the downtowns and city centres.