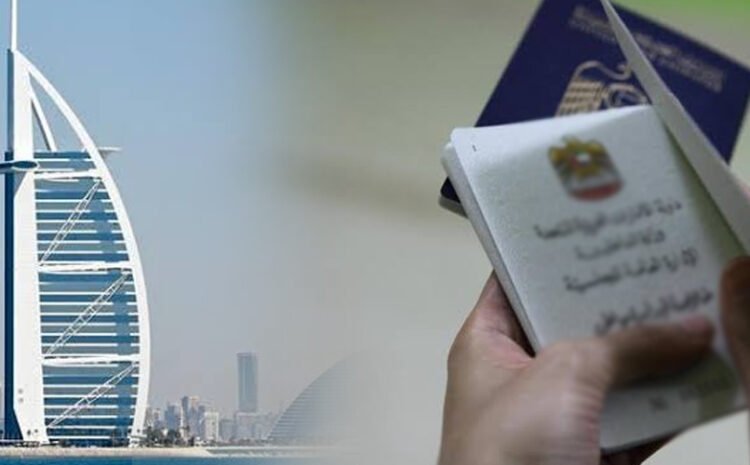 Dubai Is Extending Privileges and Multi-Year Visas To Investors
Dubai Is Extending Privileges and Multi-Year Visas To Investors
"Dubai Is Extending Privileges and Multi-Year Visas To Investors" Dubai is nowadays the world's largest real estate market. With the UAE government leading various measures, Dubai strives to expand its immobilizing sector. The UAE government's many efforts include offering investors more rewards and privileges when purchasing more in Dubai.
Visas for Several Years
The multi-year visas are part of the initiative to entice more investors to Dubai real estate. This plan could allow investors to be eligible for 5-year visas. Investors could purchase a property worth at least Dh 5 million. This might easily lead to 10-year access for investors who purchased a Dh10 million house. It should be noted that multi-year visas are not only available for real estate investors who want to acquire homes, villas, or flats for sale in Dubai but also for certain professional enterprises.
Experts believe that multi-year visas are granted to real estate investors to remain in the UAE for a long time. Not only that, but with long-term visas, investors can take better care of their properties, manage them and continue to expand their investment.
Focus on Global Institutions
Dubai plans to provide global institutional investors particular privileges. As of now, these advantages must be concluded and determined in the months to come. According to authorities, everyone investing in Dubai is not simply given advantages. They aim to work with prospective investors who wish to launch special projects in Dubai and who would also have the right to "special" privileges. Over the years, Dubai has pushed for a more aggressive marketing effort against significant investors worldwide. Dubai has taken extra moves to make investors more aware of the country's offer. This is in addition to existing shows and developers' advertising in other countries.
Expected Incentive
The multi-year permits will boost the growth of Dubai's immobilization industry. Expats would eventually be encouraged to buy a property in Dubai, as they stay longer in the nation. On the other side, international investors would be enticed to the rental market as their visas take longer.
Since multi-year visas are also granted to talented scientists, students, innovators, and experts, this will help boost Dubai's economic and immobilization industries in particular. Further legislation was also proposed to allow foreign investors to take 100% ownership of their companies to crystallize Dubai's investor offer further. This would improve the acquisition of an individual in the country of commercial property for sale.
Get the Correct Assistance and Advice
Dubai is focusing on global immobilization dominance. This is an excellent time to consider Dubai as your next destination for investment.
Foreign citizens who intend to settle in the Dubai emirate must apply for a Dubai Visa Investor. Since Dubai is merely one of the UAE emirates, applying for an Investor Visa for Dubai is the same as the above. The main distinction is that you are directly involved in the Dubai GDRFA offices and not in another emirate, Abu Dhabi.
Fajar Realty is available if you want to know how to start buying and investing in the thriving immobilization business in Dubai. We have been proven and tested by thousands of local and global investors with decades of experience.