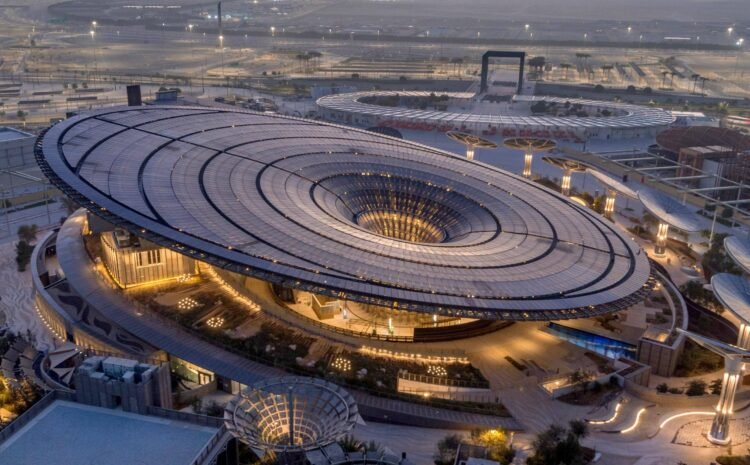 Dubai Expo – A Complete Guideline
What is Dubai Expo?
Covid-19 dealt many countries around the world severe damage to their economies. On the other hand, Dubai was one of the few cities that was able to withstand the pandemic and survive. While massive immunization campaigns are underway worldwide. Several long-planned initiatives are getting back on track, including Expo 2020 Dubai. The most fantastic show on earth is just around the corner, and you might be wondering what to expect when it starts. We've put up this guide to the Dubai Expo 2020 to make things easier for you.
In 2020, Dubai will host the World Expo, as Expo 2020 Dubai. In terms of size, duration, and several attendees, it qualifies as a significant international event. This is the first World Expo in the MEASA region. Moreover, it is hosted by an Arab country, with Expo Dubai marking both milestones. During Dubai Expo 2020, visitors will get the opportunity to experience Emirati hospitality and the UAE's inclusion, tolerance, and partnership ideals.
What is the Purpose of an Expo?
The purpose of an expo is to bring countries together for collaborative projects. It will help expedite and promote ideas that improve people's lives while also saving the environment. Moreover, an expo draws tens of millions of visitors, giving countries the chance to build impressive pavilions and permanently reshape the host city. No other worldwide events can compare to Expos in scale, scope, duration, and number of attendees today. Governments, businesses, international organizations, and individuals all rely on these large-scale educational and development platforms.
Middle Eastern observers hail the Expo in Dubai as the most significant event in the region. The major event occurs just as the UAE is emerging from one of its most severe economic downturns in the last five decades.
Impact of COVID-19 on Dubai Expo 2020
Dubai Expo 2020 was supposed to get underway in October. It was according to the original schedule. Because of the outbreak, the BIE General Assembly decided to postpone the Expo until after the virus had passed through the country. This was in response to a request from the UAE government. Expo 2020 organizers say their joint goal is to bring an expo that is true to its time, but only when the time is right to do so. To resolve the problem, they decided to delay the Dubai Expo opening by one year.
Dubai is well-known for having the world's tallest structure as well as beaches with fine white sand. It went from being a sleepy port in the middle of nowhere to a booming financial and tourism centre within a generation. The World Expo, on the other hand, is the country's most significant endeavour. The event is also essential to the UAE's efforts to wean itself off on oil.
Due to the global economic lockdown in July last year, Dubai was only a few city to keep its economy open.
Bidding for Dubai Expo 2020
Many cities competed to host the 2020 Expo, including Yekaterinburg, Izmir, Sao Paulo, and Dubai in Russia, Turkey, and Brazil. A popular vote in Dubai's favor on November 27th, 2013, resulted in victory against Yekaterinburg. The city will host the first-ever Expo for the Middle East, Africa, and South Asia.
Three Key Themes of Dubai Expo 2020
Sub-themes include sustainability, mobility, and opportunities are all part of the overall theme of "Connecting Minds, Creating The Future."
Districts with high levels of sustainability
The sustainability pavilion Terra, designed by Grimshaw Architects, is located in the Sustainability District. You can discover the depths of the ocean on Terra, the depths of the forest, and imaginative retellings of famous natural wonders. Visitor motivation will focus on the pavilion's efforts to mitigate climate change through little and large initiatives.
A pavilion titled 'Alif' explores future transport options, space exploration, and digital integration. At the pavilion's Mobility Track, visitors can see demonstrations of cutting-edge mobility solutions.
As part of its "Mission Possible" theme, the opportunity pavilion will bring together social innovators from around the world who have made a difference in people's lives. The pavilion will also feature an empowerment program for young people to encourage them to pursue careers in the creative industries.
Dubai Expo 2020  Statistics & Facts
There will be no other chance to celebrate ideas, culture, cooperation, and innovation like Expo 2020. Expo 2020 is not only the region's first World Expo; it's also the region's largest event ever. It's impossible to describe the event without using superlatives due to its enormous scale and proportions. The pavilions are 600 football fields in size, and the expected attendance is 25 million people.
There is a one-day daily ticket available for AED 95. AED 495 gets you unrestricted entry to Expo 2020 for the whole six-month period. AED 195 gets you unlimited access for 30 days with a multi-day ticket. We will admit for free children under the age of 18, individuals with valid IDs from recognized academic institutions, and seniors 60 years and older. AED 1750 gets you a premium experience pass aimed towards businessmen and women in the emirate. Season pass holders who use their MasterCard debit or credit cards will save 25%.
If you're travelling with children, family packages at AED 950 include unlimited entrance for two parents and a nanny, a 25% discount on additional tickets, and a photography voucher. The October Pass includes one hundred ninety-two country pavilions, up to 60 daily live entertainment, and more than 200 food and beverage outlets, which costs the same as a day ticket. This deal is only available until the 15th of October 2021.
How can I purchase Dubai Expo 2020 tickets?
Visit expo2020Dubai.com/tickets-and-merchandise/tickets for more information and to purchase tickets.
What are the Covid rules for Dubai Expo 2020?
Several security measures have been put in place around the expo grounds to safeguard the safety of visitors. For more information on the Covid regulation, visit the Dubai International Expo website.
For your safety, do not attend Expo 2020 if you have been diagnosed with COVID-19, have been exposed to a proven COVID-19 positive person, or have been quarantined/self-quarantined.
A negative PCR test completed within the last 72 hours or proof of immunization authorized by their national government is required for visitors who are 18 or older.
Non-vaccinated ticket holders have the ability to take the testing near Expo 2020. It usually takes four hours or so to get the answers you need. A valid ticket will not entitle you to a PCR test.
We will implement social distance rules, including wearing masks indoors and out. Guests must keep a minimum distance of two meters apart at all times. We encourage our guests to use the hand sanitisers which we will distribute throughout the facility on a regular basis.
Measures were taken on the spot
It is mandatory to wear a face mask at all times.
A two-meter space should be maintained between individuals.
Regular cleaning and sanitization of all facilities and communal areas are performed.
Hand sanitizer stations can be found at regular intervals throughout the building.
Medical facilities and professionals are readily available on-site to handle any medical emergencies that may arise.
What are the Dubai Expo 2020 Visa Requirements?
The United Arab Emirates will begin providing tourist visas to travellers who have taken total doses of the WHO-approved covid-19 vaccine, starting on 30 August 2021. At the airport, visitors would have to submit to a short PCR test as well. Expo 2020 visitors may obtain Duba's e-Visa, which can take 3 to 5 days to process, instead of getting a separate visa. Expo tickets and a Dubai tourist visa are the only requirements.
What Are Some Popular Attractions for Visitors?
Whether you're in search of commercial possibilities, creative outlets, or technical fun, there's something for everyone at Expo Dubai. See what the Expo has to offer in the way of primary attractions.
Theme Weeks that Focus on Universal Issues
Whether it's climate change, connectivity, space exploration, or the future of human health, there will be plenty of new ideas shared throughout this stimulating discussion.
| | |
| --- | --- |
| Week | Theme |
| October 3 to 9, 2021 | Climate and Biodiversity |
| October 17 to 23, 2021 | Space |
| October 31 to November 6, 2021 | Urban and Rural Development |
| November 14 to 20, 2021 | Tolerance and Inclusivity |
| December 12 to 18, 2021 | Knowledge and Learning |
| January 9 to 15, 2022 | Travel and Connectivity |
| January 16 to 22, 2022 | Global Goals |
| January 27 to February 2, 2022 | Health and Wellness |
| February 17 to 23, 2022 | Food, Agriculture and Livelihoods |
Technology and Modernism
Indulge in a high-tech world that is interconnected as you let your inner techie out and learn about life-changing technology. There's something for everyone, from opera to A-listers, pop-up theatre to flash mobs, parades, to national day celebrations.
Discover a world of flavor where the sky's the limit. The effects of climate change and new technologies on how we get and cook food will be discussed.
Architecture
The world's largest 360-degree projection surface and more than one hundred different country pavilions are on display here.
Entrepreneurship and Business
International investment forums, investor pitching conferences, motivating speeches, and other activities to attract investors from around the world.
Programs for Education
The Expo is a once-in-a-lifetime educational and cultural interaction for youngsters and educators from all across the UAE. During the expo season, Dubai will be the centre of the globe, making it the ideal moment to ramp up your marketing efforts in the city. You've come to the right place if you want to get the most out of your marketing efforts. Digital marketing campaigns in the UAE have been run by Global Media Insight for more than two decades, making them an ideal marketing partner for you. Please send us a message with your needs right now!
Expo 2020 has a strict list of products that are not allowed on the premises.
You may not bring the following goods to the Expo site or near it.
Professional cameras and lenses with focal lengths more than 30 cm are required for cinematography and photography.
Eat and drink (except infant food and special dietary items).
Laser pointers, strobe lights, and other laser-emitting devices fall under this category.
Devices that make a lot of noise (e.g., drums, whistles, horns)
Expo 2020-branded merchandise, trade names, or other trademarks suspected of being counterfeit.
Sticks and poles with a lot of rigidity
The Dubai Expo is a major world event. So that intelligent people can come up with unique solutions that will help tackle the problem of global warming. Because Dubai is the host city for Expo 2020, the town will undoubtedly benefit, and it is hoped that this will continue for the next decade after Expo 2020 concludes.
As with previous World Expos, Expo 2020 carries even more significance for the UAE. Dubai has become the first city in the MENA region to host such a significant international event, making it an investment in the UAE's future. Expo 2020 is a long-term investment in the UAE's future.