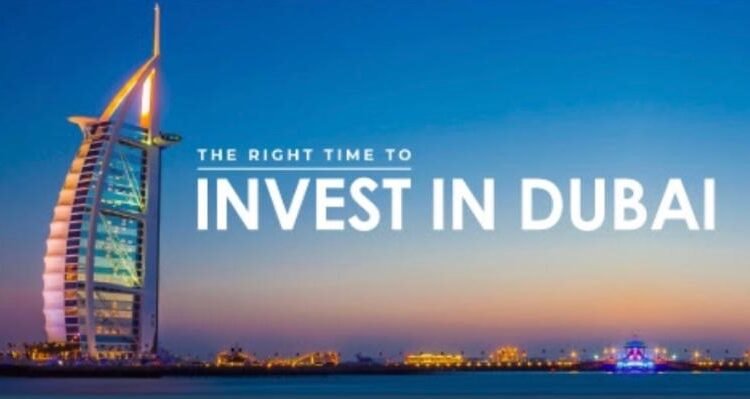 Invest in Dubai Real Estate in 2022
What are the Different Ways to Invest In Dubai Real Estate?
Long-term investments in real estate are accepted in Dubai, a significant centre for property investors since 2002. An investor wants to know how to make a safe real estate investment in Dubai before committing to study how to invest in Dubai.
How TO Invest In Dubai?
Investors in Dubai's real estate benefit from the city's high rental yields, making residential property investments a popular alternative. More than AED 285 billion worth of real estate transactions were completed in Dubai in 2017, with a total of 69,000 transactions. 41,766 transactions total AED 259 billion in 2016. The Dubai hotel property market is another place to put your money to work. Rental revenue is generated for the investor by purchasing a room in a hotel, which visitors occupy.
In Dubai, the hotel property is considered a reliable investment. This is because the tourist business is expanding and contributing more to the nation's GDP each year. Additionally, hotels are a fully-managed asset sector in Dubai. Consequently, hotel operations such as maintenance, advertising, and public relations fall within the purview of the hotel management business.
The location of an investment property is one of the most important considerations when making a decision. Investors should take this into account when deciding whether or not to invest in Dubai since it might impact the nearby facilities.
Buy a Property in Dubai (The traditional way)
When done right, purchasing real estate in Dubai is typically a wise investment. You may reap substantial rewards if you do your homework and engage with a knowledgeable property adviser.
Although the real estate market fluctuates and values rise and fall, it has been shown repeatedly that individuals who keep onto their homes for the long term benefit significantly from the investment.
It's possible to get a respectable passive income in Dubai by purchasing a house and renting it out. Net rental revenue in Dubai is typically between 5% and 7% of the property's value.
Invest in Dubai Marina
Towering skyscrapers dot the landscape of Dubai Marina, a bustling corporate district in the United Arab Emirates. As one of the most sought-after places to buy a home, it has been continually named number one by Property Finder since 2011. Dubai Marina is a popular choice for those travelling for business or for a short period. It attracts many business professionals who seek a location close to their employment and gives access to attractions like the Dubai Marina Walk.
Invest in Downtown Dubai and Business Bay
Known worldwide for the tallest skyscraper and biggest mall, Downtown Dubai is home to several famous monuments that draw countless people each year. Dubai's commercial district is Business Bay, as its name suggests. Two of the most popular tourist spots in the United Arab Emirates can be found in the centre of Dubai. If you're looking to invest in either Dubai's Downtown or Business Bay, you'll have a lot of options.
Invest in Barsha Heights (TECOM)
International and Fortune 500 organizations such as BBC World and Microsoft are just companies that call Barsha Heights home. Those looking to invest in Dubai can find many hotels and apartment complexes in this neighbourhood. It is a popular destination for tourists since it is located in the heart of 'New Dubai' and is regarded as a commercial district.
Crowdfunding for Real Estate
The term "crowdfunding" refers to a business model in which a group of investors combines their money to acquire a property of their choosing.
Rental revenue from the property is then distributed to investors depending on their financial contributions through Crowdfunding companies. This option is available in addition to selling the property and distributing earnings as before.
You may participate in purchasing a house in Dubai with as low as 500 Dirhams thanks to Crowd financing. Smart Crowd is one of the most popular crowdfunding sites in Dubai.
REITs:
It is real estate investment trusts, which are like mutual funds. The REIT fund buys and manages a variety of properties.
Any commercial property with a substantial profit potential may be included in a REIT's portfolio, including apartments, hotels, healthcare facilities, schools, warehouses, and more.
The United Arab Emirates has several REIT Funds, like :
In the Emirates REIT
REITs of Al Mal Capital
REITs of Emirates NBD
The Dubai Nasdaq stock exchange has REITs on its list of traded securities. Open a brokerage account at Dubai Financial Market to access REITs and other equities on the Dubai stock market if you're interested in investing in them.