It's impossible to escape that Dubai is a refuge for real estate investment because of its ever-growing population and the thousands of international employees that move there each year to work in a secure, multicultural, and global commercial centre.
Dubai's property market had boomed since 2002, when the long-awaited foreign property ownership decree was issued, allowing non-UAE residents to purchase property in the city.
Whether you are looking for a short-term rental or a long-term investment, Dubai's housing market has a lot today.
The Dubai Land Department
Every aspect of land registration, approval, organization, and documentation is handled by the Dubai Land Department (DLD), which is part of the Dubai Real Estate Authority (DRA).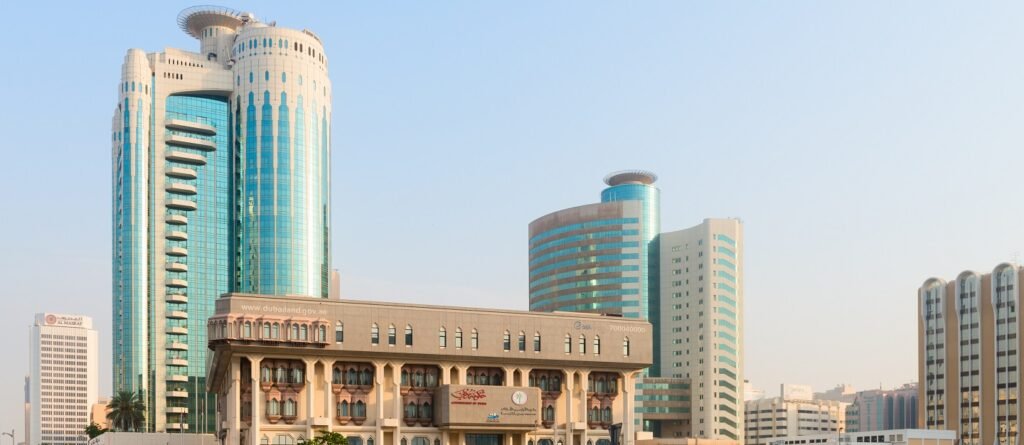 In addition, the Dubai Land Department (DLD) gathers and publishes on its website weekly and monthly data on the sale and acquisition of real estate in the United Arab Emirates.
Real Estate Registration Agency (RERA) – Regulatory Arm
Since its inception in 2007, the Real Estate Regulatory Agency (often referred to as "RERA") has worked to create an investment-friendly climate by enforcing regulations on the operations of real estate development and brokerage firms as well as owner associations.
As the investment arm of the DLD, it is responsible for promoting long-term investments in real estate in Dubai and building a regulatory framework for the sector and helping local and international real estate investment enterprises. A green economy is essential for long-term growth and its role in preserving environmental stability and safety. Do you wish to invest in Dubai's real estate market? Make sure you are aware of your legal responsibilities.
Immediate Residency
Residents of Dubai may apply for permanent residency in the city if they invest AED 1 million or more in a residential property, with a mortgage covering up to 50% of the property's value. If each investor has a stake in the property valued at least AED 1 million, they can apply.

Only residential homes may be purchased for investment, not commercial ones. In addition, the visa only applies to properties that the holder owns. An off-plan property cannot be used to apply for this visa. Investors who purchase property in the nation are eligible for a visa for three and five years.
Individuals who acquire a home worth at least AED 1 million are eligible for a three-year visa. On the other hand, the five-year visa demands a property investment of at least AED 6 million.
Reasonable Lease Returns
Buyers who are looking for a trustworthy investment with attractive property pricing and payment plans are increasingly turning to buying-to-let as a viable option. An ROI of 5% to 6% may be expected by investors interested in Dubai's buy-to-let sector.
Ijara
Purchasers now ought not to position down a 25% deposit, letting them enter the actual estate marketplace more swiftly. As a mutually high-quality arrangement, developers have got the right of entry to a larger pool of shoppers who won't have the hefty down charge.
Favorable Levies Conditions
Dubai's tax structure recognized for its low rates on real estate investments does not provide an exemption for the real estate industry in Dubai. Without paying property taxes or stamp duties, real estate investors in Dubai get the most out of their investments by investing in freehold properties.
Hot Spots for Every Lifestyle
When it comes to investments in real estate in Dubai, location remains an essential factor that may greatly affect the return on investment (ROI). Aside from these considerations, it would help if you also considered aspects such as accessibility to public transportation or educational institutions and the size and quality of a property.
Safe and Desirable
More than eighty in keeping with cent of Dubai's populace accommodates expatriates and immigrants, making the metropolis a real melting pot where all people are welcome to make it they're the second domestic. In addition to being international trade and monetary centre, Dubai is home to over 200 nationalities.
One of the safest and most welcoming cities in the world, Dubai is a haven for happy groups that thrive in a peaceful civic environment. Your investment is at ease right here.
As a town, market, and economic system depended on the world over, Dubai is an exceptional surrounding to begin and extend an organisation.
High ROI in Real Estate in Dubai
Real estate in Dubai offers high returns on investment, as do other forms of property. In other words, it isn't merely because of the potential for long-term growth. Furthermore, these profits might be reaped from the global market. Purchasing commercial property in the United Arab Emirates via a go-between has several advantages. You may rest easy knowing that you're working with a trustworthy business, for starters. There is also a predetermined investment, so you won't have to pay more than you can afford to lose to participate.
In addition, you'll have access to all the UAE's real estate sector has to offer. You'll be able to get speedy property appraisals, professional advice on which companies to use, and finance via these resources. As a bonus, you may get the greatest potential price for your home by working with an intermediary.
You may wish to try some of the internet property brokers in the United Arab Emirates to get an estimate of how much your property will sell for. These agents can put together a portfolio of properties to illustrate what's available. These organisations also provide financing and guidance on building a company plan, transmitting the proper image to prospective purchasers, etc.
Commercial Property in UAE
If you're looking to acquire commercial property in the United Arab Emirates, an intermediary may help with various tasks. This means that buyers may avoid interacting with real estate brokers and instead concentrate on obtaining the best possible price for a property.
Prices for commercial property in the UAE are expected to climb shortly due to the increasing demand. Profits will rise as a result of the increased pricing. As a result, using an intermediary to enter the property market might be a smart move.
Buying commercial property in the UAE via an intermediary also requires consideration of the laws involved. If you buy commercial property via an intermediary, you'll almost always be required to sign a contract granting the intermediary full ownership rights to the property. A contract for your property is something you should avoid signing if you can help it.
Get the Best Deals on Real Estate in Dubai
As long as you go via an intermediary when purchasing commercial property in the UAE, you can expect to get the best deal. Fortunately, this means you'll be able to get a decent offer. Ensure that all of your legal documentation is in order before purchasing an intermediary.
It would be best to look into acquiring commercial property in the United Arab Emirates via an intermediary when the time comes. When purchasing via a broker, it's possible to get the advantages without paying too much or losing too much sleep over details you may find puzzling.