Top 5 Reasons to Buy Penthouse in Dubai
Reasons to Buy Penthouse in Dubai
Currently, apartments in Dubai are the most sought-after modern house option for homebuyers in the real estate industry. There are penthouses on the top level of a residential structure, such as an apartment complex. Large inside living areas and outdoor terraces are only two of the many luxuries they provide. In response to a growing desire for luxury living in metropolitan locations, such flats have become more popular. Architects describe a penthouse in Dubai as an upper-level structure that is separate from the rest of the building yet sits immediately on top of the latter.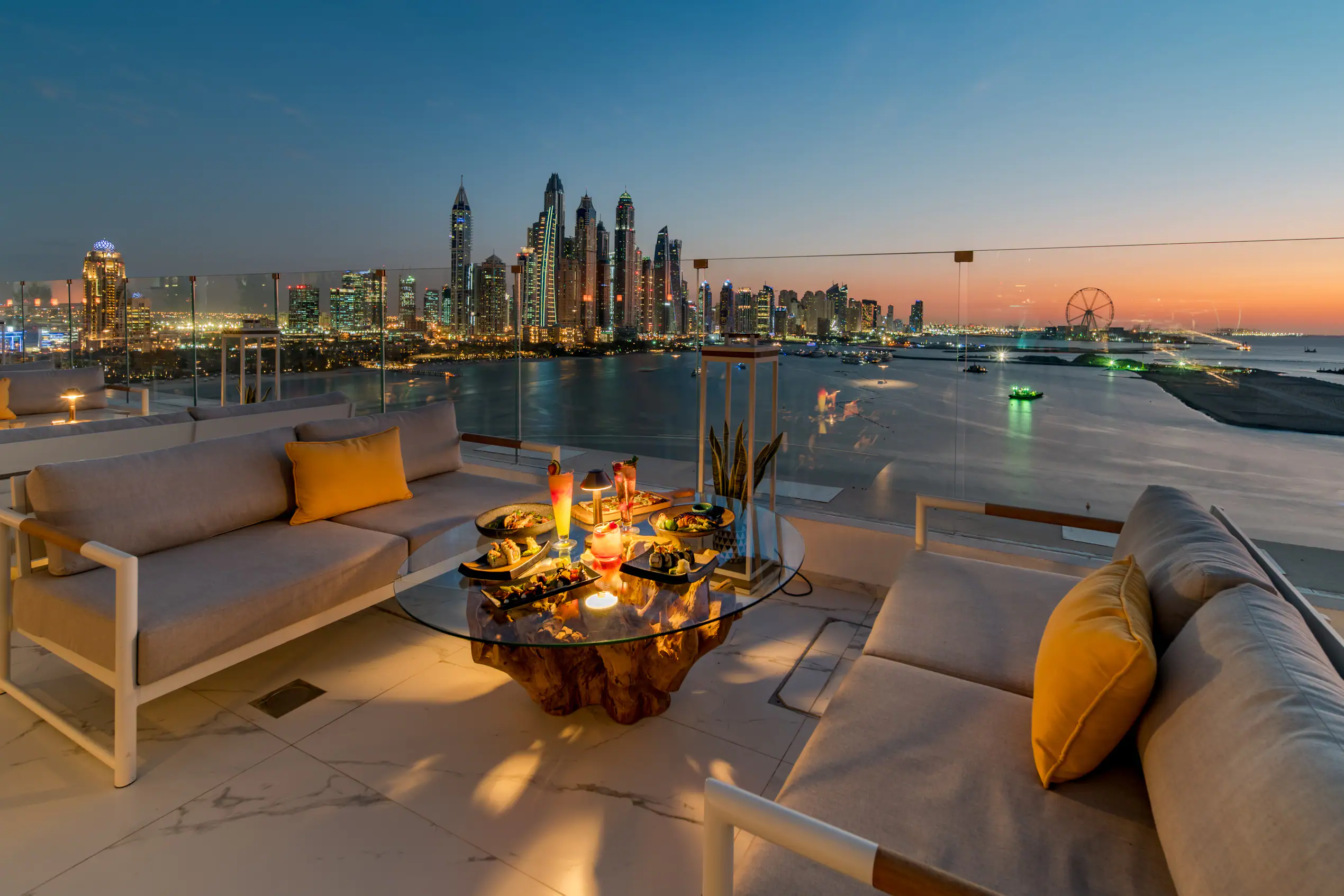 More and more rich investors and property owners in Dubai Real Estate are looking for luxury penthouses rather than residences in densely packed Penthouses Apartments in Dubai. This trend is gathering steam.
A penthouse is an ideal property if you are a person who always appreciates the benefits of flats over houses and does not want to compromise space. Many alternatives are available, from furnished city-view apartments to the most prominent site of them, the Burj Khalifa, which costs approximately 102 million AED for a shell and core unit.
Maximum Privacy and Comfort of Penthouse in Dubai
A penthouse provides a luxuriously private living environment with a lot of sunshine and fresh air circulation (mostly due to being away from street pollution) around the apartment while affording breathtaking, bird's eye views of the city skyline and being away from loud neighbours and street noise.
Maximum luxury Features of Penthouse in Dubai
Naturally, penthouses are vast as well as meticulously designed. With floor-to-ceiling windows and opulent finishings and fittings, the magnificent interior leaves nothing to be desired.
In terms of the high-end facilities available to residents such as a swimming pool, gym, BBQ area on the terrace, in-house cinema and private club, etc., they are spoiled for choice. Additionally, there are frequently specialised elevators for residents who dwell on the upper floors to reduce delays.
Spacious terrace Penthouses in Dubai
Penthouse terraces redefine outdoor living with enough room for entertaining and relaxing. Regardless of whether the penthouse in Dubai is a single-story or two-story structure, it delivers a villa-like experience in an apartment. In order to make up for the lack of an outside area, they will have a patio.
Location
Penthouses in Dubai are often found near the city's core, making it simple to reach the city's many amenities. It is very uncommon for penthouses to be placed in a bustling city centre, where noise pollution is not as prevalent as in-villa communities.
Status Symbol
For those fortunate enough to acquire one, Dubai penthouses are a sign of wealth and success, since only a tiny fraction of the population can afford to live in such opulent surroundings. Although they're the priciest of all flats, they're a terrific long-term investment.
In Dubai, the supply of penthouse locations is very restricted, and developers are only now able to keep up with the growing demand from rich people. Dedicated penthouses are becoming a priority for high-rise project developers. Some of Dubai's best-known locations provide this kind of lodging, with costs ranging from AED 4 million to AED 100 million.
Downtown Dubai, Palm Jumeirah, Dubai Marina, Burj Khalifa, Jumeirah Beach Residence, Vida Residence (The Hills, Dubai), City Walk, Elie Saab Residences, Emaar Beachfront, BlueWaters Island, Palazzo Versace, and Culture Village are all the penthouses in the most sought-after areas are included. In terms of area, facilities, furnished/shell core apartments, and locations, there is a wide range to choose from. Due to the fact that they're paying a premium price for an upscale property, buyers of Penthouses Apartments in Dubai often have plenty of cash to spare, enabling them to afford opulent finishes and furnishings.