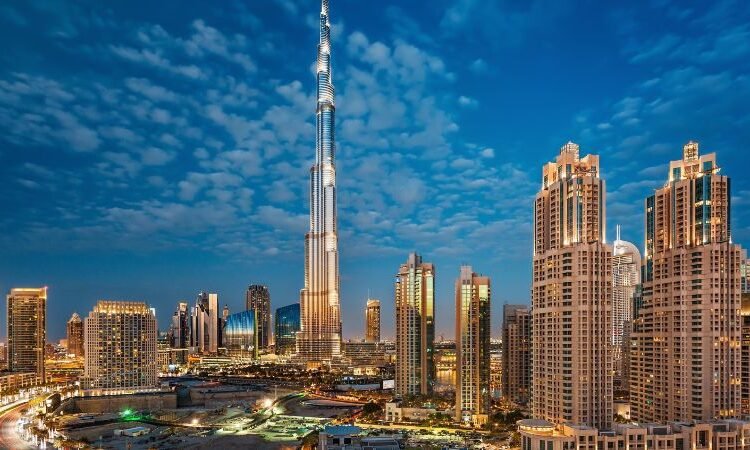 UAE: Dubai to get second-tallest tower in the world
Staff Writer: Khaleej Times
July 17, 2023
The developer did not reveal the name, or specific height but had earlier told Khaleej Times that it will be constructed at a prime location on Sheikh Zayed Road
Another staggering skyscraper will soon rise in Dubai and is projected to become the second-tallest building in the world, after the iconic Burj Khalifa.
This was confirmed in a recent tweet by Farhad Azizi, CEO of Dubai-based Azizi Developments. He said: "It's official: We are building what will be the second-tallest building in the world."
"My father, Mirwais Azizi (founder and chairman of Azizi Group and Azizi Developments) was recently invited to appear on BBC Persia, where he revealed our plans to build a new tower in Dubai which will share the skies with Burj Khalifa and other skyscrapers in the city," he added.
The younger Azizi did not reveal the name, specific height, and unit mix of the new tower, but he had earlier told Khaleej Times — in a previous interview — that it will be constructed at a prime location on Sheikh Zayed Road.
"As for the name of this new tower, it's still pending, but it will ultimately represent the Azizi Developments brand," Farhad tweeted, adding: "This will mark a breakthrough achievement for the Azizi brand, and we couldn't be prouder, especially looking back at our humble origins in Afghanistan, when my father started the company with $500 in 1989."
The plan to build the tower was first revealed during Cityscape Dubai in November last year. At the time the announcement was to build the second-tallest tower in Dubai.
Now, the plan is to build the second-tallest building in the world that could surpass Merdeka 118 in Kuala Lumpur, Malaysia. The 118-story skyscraper in Southeast Asia stands at 678.9 metres – not tall enough to surpass the record of the 828-metre-high Burj Khalifa, but more than enough to push the 632-metre Shanghai Tower into third place.
Company Profile
Azizi Developments is a leading real estate developer based in Dubai, with approximately 100 ongoing projects that are to be delivered this year, and more projects in the pipeline. The company said it sold last year a total of over 6,000 units, amounting to Dh5.6 billion in sales.
The company also takes pride in its CSR (corporate social responsibility) initiatives. During Ramadan this year, Azizi Developments pledged Dh100 million to the '1 Billion Meals Endowment' launched by His Highness Sheikh Mohammed bin Rashid Al Maktoum, Vice-President and Prime Minister of the UAE and Ruler of Dubai.
In a previous interview with Khaleej Times, Farhad, who will be turning 39 this month, said: "We have been involved in so many initiatives, including sporting activities, women empowerment, medical support, scholarships grants, and more. We have been supporting in the last 6-7 years the Rashid Centre for People of Determination and the Dubai Autism Centre. We have built hospitals in Afghanistan for cancer patients as well as dialysis centres and orphanages. We also have scholarships for students to go to various colleges and universities."
He added: "The city has given us so much, the leaders helped us so much. It will be a shame to only receive. Our job then is to give back. We are very committed to this city and the country."