Best Residential Villas and Apartments in Dubai
Best Residential Villas and Apartments in Dubai
"Best Residential Villas and Apartments in Dubai" There's so much to do and see in a city like Dubai that people can enjoy. No matter what kind of lifestyle you want or how much money you have to spend, you will always be able to locate the house of your dreams. Everyone has the freedom to choose from a wide range of houses and communities because of the wide range of possibilities available.
You may want to consider moving to a villa if you plan on expanding your family or need more solitude and space. Alternatively, a villa could be your first residence. Whatever your motivation, you'll find this article useful in learning about Dubai's various neighbourhoods.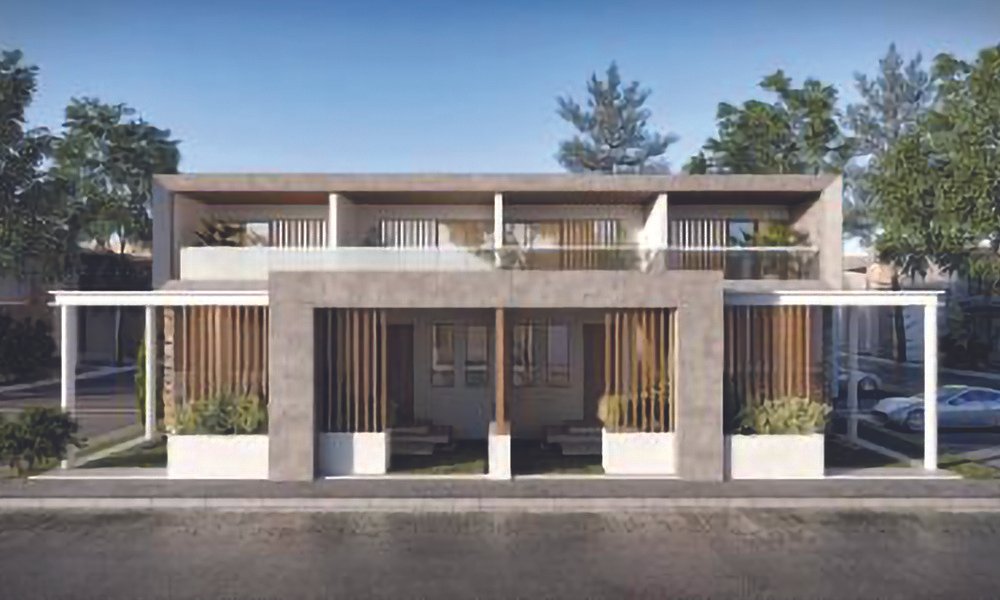 Firstly, we hope to make it easy for you to decide the best residential villas and apartments in Dubai.
The Circle of Jumeirah Villages
Moreover, located in Jumeirah Village Circle, residents may enjoy the best of both worlds because of its quiet suburbia and the conveniences of the metropolis. However, You've come to the correct place, either you're looking for the greatest villa community in Dubai for families because of its safety and the amenities it provides.
1-Location
Located along Sheikh Mohammed Bin Zayed Road, between Barsha and The Springs, it is short from the city centre.
2-Attractions in the area
Firstly the proximity of Jumeirah Village Circle to Dubai's main highway makes it easy because of getting to the city's most popular destinations in the shortest amount of time.
15 minutes from the Mall of Emirates
Within a 15 to 20-minute drive of Dubai Marina,
A 20-minute drive from Jumeirah Beach.
It takes 24 minutes to go to Dubai International Airport.
Facilities
Secondly, Jumeirah Village Circle (JVC) is a wholesome neighbourhood where its people are happy merely to be there because of the many amenities it provides.
Schools
Markets
A shopping centre (still under construction)
A healthcare facility of some kind
Cafes and eateries are available for customers to use.
Gyms
The Sprout
Moreover, the Springs is one of the best-gated communities in Dubai, designed to be a residential neighbourhood with lakes and lush scenery. Because of relaxing in this lovely neighbourhood, away from the hustle and bustle of the city, and enjoy the lush surroundings.
1-Location
It is located on Al Asayel Street.
2-Attractions in the area
Moreover, the Springs is short of some of Dubai's most popular tourist attractions. Listed here are a few of the nearest:
Dubai is a business centre. Located about 15 minutes away, Media City is a popular tourist destination.
At a distance of just 15 minutes, the Mall of the Emirates
Just 25 minutes away is the Dubai International Financial Center (DIFC).
Thirty minutes from the Burj Khalifa.
Facilities
In addition to a breathtaking view and a calm lifestyle, The Springs offers a wide range of amenities, in addition, will ensure that you have a wonderful experience.
24/7 Security
Schools
Centres for health care
Swimming pools are a common feature in many homes.
Recreational facilities
Restaurants and coffee shops
Centres of commerce.
Jumeirah Park
In other words, if you're looking for an active and healthy lifestyle, Jumeirah Park is one of the best residential villas and apartments in Dubai to live. Because people can relax in the many parks and green spaces and on the many trails for those who love a healthy, active lifestyle.
1-Location
It is located in the heart of New Dubai, close to Jumeirah Islands and Discovery Gardens.
2-Attractions in the area
Some of Dubai's most popular and bustling districts are just a short distance from Jumeirah Park.
Ten minutes from Jumeirah Lake Towers
Only ten minutes from Dubai Marina
Nearby beaches include Al Sufouh Beach, which is just 13 minutes away.
Thirty minutes from Dubai International Airport.
Facilities
Families can live in peace without having to worry about travelling long distances for necessities, and it's all because of Jumeirah Park's on-site amenities.
A shopping centre
Centres of learning
Cycling and jogging tracks at supermarkets
Swim-fitness-pool
Clubhouse
Schools
Dubai Silicon Oasis
As far as Dubai villa communities go, Dubai Silicon Oasis (DSO) is unquestionably one of the greatest. However, entrepreneurs and business people can start their firms in this neighbourhood, a mini-city within Dubai. In other words, you'll be able to start a business in a wonderful location that has everything you need.
1-Attractions in the area
Because of its fantastic location, it is quite convenient to get around Dubai. Moreover following are some of the most convenient locations:
Located just 15 minutes away, Dubai International Airport
Downtown Dubai is around 20 minutes away.
About 30 minutes distant is the Dubai Marina.
Thirty minutes from Al Maktoum International Airport.
2-Facilities
For Instance, if you're looking for a place where you don't have to travel far to acquire what you need in life, Dubai Silicon Oasis is the place for you.
Supermarkets
a place where people can get together for social and educational purposes
Shops in the retail sector
Restaurants and coffee shops
Recreational facilities include an outdoor pool.
Schools
Nurseries
Jumeirah Golf Estates
Moreover, the Jumeirah Golf Estates community combines family living with a sports-loving community uniquely and effectively. Because the DP World Tour Championship is held on the world-class Fire and Earth golf course, surrounded by villas. Residents can maintain a healthy lifestyle thanks to the abundance of fitness and sports facilities in the area.
1-Location
Al Thaniya's Sheikh Zayed Road is just a short distance away.
2-Attractions in the Area:
In addition, not only is Jumeirah Golf Estates fantastic but also an area to live and take advantage of all it has to offer. Moreover, it is also close to some of Dubai's most interesting attractions.
Just 22 minutes from the Mall of the Emirates.
The distance to Dubai Marina is 22 minutes.
A short 30-minute drive from Dubai International Airport
Facilities:
Residents of Jumeirah Golf Estates have access to a wide range of amenities that allow them to have a luxurious lifestyle.
Clubhouse
Sports facilities
Cycling and jogging trails
Restaurants and cafes.
As a growing family, you can choose the best residential villas and apartments in Dubai, for that just come to the best real estate company in Dubai – Fajar Realty and rest we will take all yours.
For more details please read: Villas For Sale in Dubai