Top Varieties of Apartments and Villas offered by Dubai Real Estate
Top Varieties of Apartments and Villas offered by Dubai Real Estate
"Top Varieties of Apartments and Villas offered by Dubai Real Estate" If you're considering a move to a new nation. Moreover, finding a place to live is a major concern for you. Dubai offers several distinct neighbourhoods. In addition, each with a very different standard of living. Making this issue much more critical if you decide to relocate there. Residents of Dubai can choose from luxury villa . The house communities to congested apartment complexes. The capacity to pay for housing is a crucial issue. Moreover, in determining where to reside in Dubai. If you're shopping for a new house, you probably have certain preferences. Every foreigner is concerned about getting to the job, school, shopping malls, and the city centre. Dubai, one of the UAE's fastest expanding cities, has a diverse housing market. Buyers from outside Dubai and specific metropolitan zones can buy leasehold or freehold homes.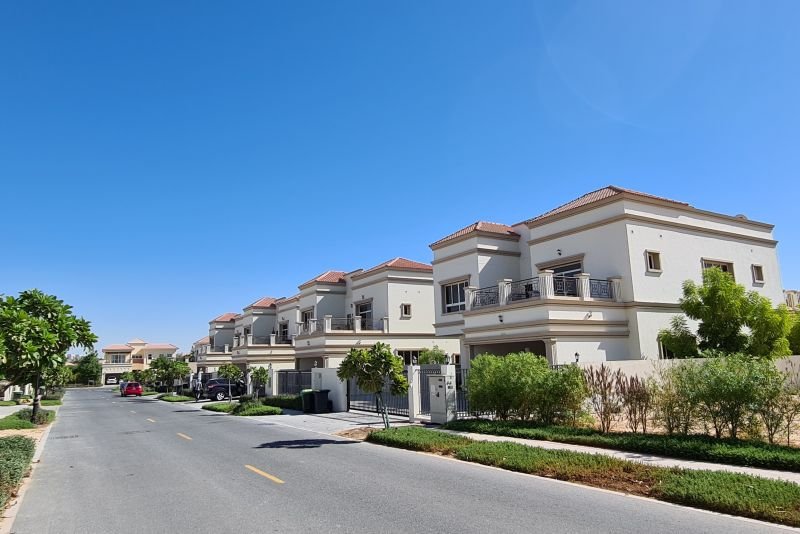 Living in a certain area has both pros and cons. Some neighbourhoods are close to jobs. They are in the city centre. However, others provide cheap accommodation in a tranquil location. These are some of the top varieties of apartments and villas offered by Dubai real estate.
Al Barari
For more information on Al Barari, click here. Moreover, this establishment's great location allows easy access. It is from both the ancient and new regions of Dubai. However, there are also 16 verdant gardens and artificial lakes. Moreover, including ponds, an open-air theatre, and superb restaurants. Villas are built from birch, cypress, agave, and oak, among other materials. The US has never had a mixed-use community. Most villas have rooftop gardens and fake waterfalls.
Arabian Heights
Arabian Heights may be found in Dubai Silicon Oasis (DSO). It is a hub for electronic design and development of the highest calibre. In addition, A 15-story high tower with 440 contemporary flats is the centrepiece of this project. It is possible to see deserts and landscapes from the city's rooftops. A lush garden surrounds the project. An Arabesque architectural design motif was used to build apartments. There are numerous amenities at your disposal. This is in the opulent residential complex. It's a wonderful blend of Arabian history. Moreover, the cutting-edge construction technology. There are apartments in the community ranging from studios to two-bedroom options.
Dubai Marina
Property values in Dubai Marina have risen dramatically. It is due to the first residential community in Dubai. It allows foreigners to acquire freehold properties. Approximately 30 million square feet of land. Ten districts make up the city. Dubai Marina has many parks, restaurants, daycare centres, fitness clubs, and spas. They are all built around a waterside promenade. Digital and satellite TV as well as high-speed internet are further luxuries.
Al Barsha
For those looking for affordable housing, Al Barsha is a great option. Assets types include villas and medium-rise apartments. You can easily go to Media Metropolis and Internet City. There are two important business districts in this city, from here. It's a safe and affordable site for migrant workers. They are making it a popular destination. Foreigners are not allowed to purchase freehold property in the community.
It is 35 kilometres to the southwest of the city. Jabel Ali is located there. Moreover, this community has 5,500 businesses from 120 nations. Moreover, the accommodations for foreigners. Villas and opulent homes make up the majority of residential developments. Introducing a free zone and Internet connection in this society. Which is less nearby from the rest of the city. Moreover, it is a step in the right direction. One of the city's most sought-after neighbourhoods, Media Cities, is this village. Green space and convenient access to the necessities of daily living. Which are the hallmarks of this neighbourhood.
Palm Jumeirah
At the foot of the Palm Jumeirah, this hamlet is situated. Because of its convenient location, it's a great place to do business, live, or hang out. It is located in the heart of Dubai's booming technology and media free zone. Dubai Pearl is also home to Techno Space.
Hills of Emirates
One of Dubai's best-known neighbourhoods. It's a few miles from the city centre. Living here is pleasant. There are many florae in the neighbourhood. Almost everything a resident could want is available in this community. There are also two new malls. They are within a 10-minute drive of Emirates Hill. The project's educational facilities are good. But its healthcare facilities are lacking. To access health care, residents must travel to neighbouring communities.
Dubailand
Located in the middle of DUBAILAND. The neighbourhood covers an area of 20 million square feet. Moreover, it serves as a gateway to residential and retail centres. It is home to many businesses and institutions. It includes schools, clinics, luxury residences, stores, galleries, and restaurants. Due to the wide range of properties available in the city of Arabia.
The Palm Jumeirah
The beautiful waters of the Arabian Gulf is one of the top varieties of apartments and villas offered by Dubai real estate. On this artificial archipelago, the best of nature is yours to enjoy every day. Moreover, the Palm Jumeirah villas for sale have a private beach and pool for residents. Moreover, our website features some of the most stunning Palm Jumeirah villas available. The trunk features a selection of Palm Jumeirah villas for sale. Villas and gardens in the fronds offer exceptional views of the skyline and rivers. Nakheel Mall, Palm Tower, Pointe, and Boardwalk are prominent developments. See the Atlantis The World from the Palm Hotels.
Dubai's Downtown
Apartments in Downtown Dubai provide residents with the best in modern city living. In addition, there are a plethora of high-rise skyscrapers, luxury apartments, and lively business districts in Downtown Dubai. It has made a significant contribution to Dubai's inspiring identity as a genuinely global city, billed as "The Center of Now."There are several beautiful landmarks in Downtown Dubai, making it a popular tourist destination.