Future of Dubai after Expo
 Future of Dubai After Expo
"Future of Dubai after Expo" Numerous preparations have been made to ensure that the event is a complete success. Its impact will be felt for years to come. Nevertheless, pre-event planning is only one part of the equation; the real question is, "Future of Dubai after Expo" The festival has come to an end. What will the city be left with when the guests have dispersed?
Even better than the best world exposition ever it's possible that going in the wrong direction can leave a city desolate and bankrupt. When things go well, though, it can be a priceless heirloom that serves as a constant reminder to yourself. The rest of the world just how far you have come and how much you are capable of doing. The event's location poses a risk in and of itself.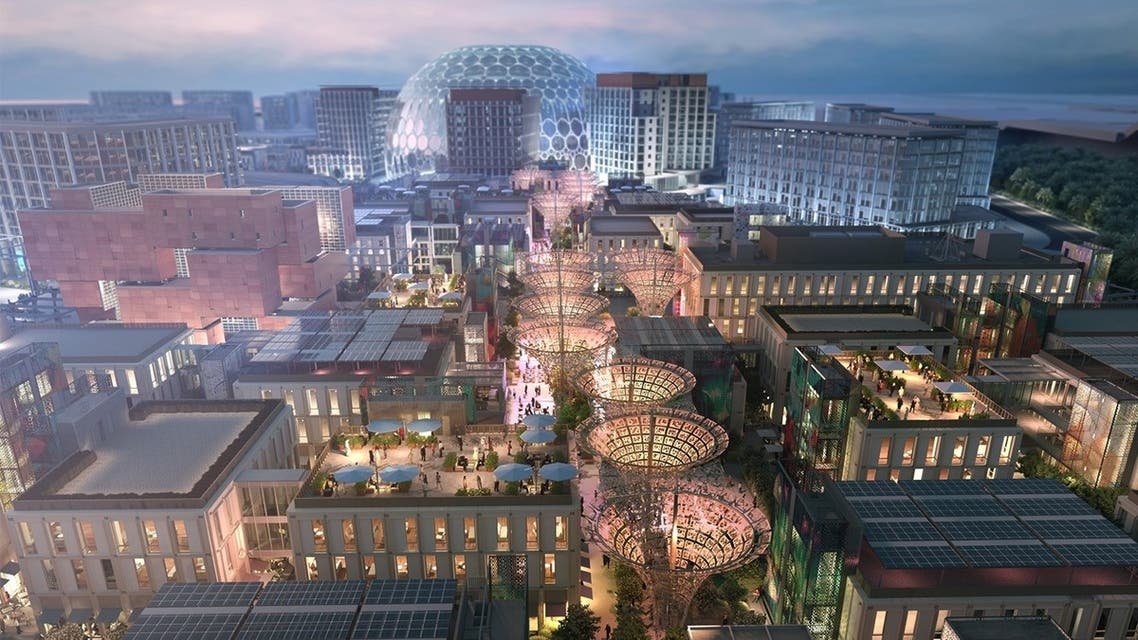 Dubai's government has fully appreciated this risk. The risk released thorough information on how to preserve the legacy for a very long period by officially branding the area around Expo 2020's site "District 2020" in October 2022. (shortly after the expo event ends in March of the same year). Before it becomes District 2020, the land will undergo some redevelopment.
District 2020 takes up approximately 80% of the Expo grounds a short distance from the Al Maktoum International Airport Airport. A new Free Trade Zone where international companies can deal freely without paying taxes. They will be established here. This area is expected to practically triple in size. During the next decade, making it a metropolis unto itself.
In addition to the UAE National Pavilion, some of the Expo 2020 buildings were inspired by the falcon and the World Trade Center. While others, like the "Sustainability Pavilion," will undergo interior transformations to suit the new purposes for which they will use them. With District 2020, the goal is to create a self-sufficient community rather than just a business centre. There will be a community that has both instructive and entertaining elements. There will be a 700,000-square-foot residential area, educational institutions, and Parkland (whose size is equal to that of six soccer pitches combined). In the central dome of Al Wasl Plaza, the site's focal point, a lavish garden will be located.
cont…
Many IT and innovation companies will occupy a substantial portion of the 1.5 million square feet. Which is set aside for District 2020, making it the next "smart city" in terms of new tech homes. This location will be the first in the world to have a 5G mobile network. According to recent reports, Siemens is building a logistics hub in the region. "Uniting people from all over the world" was the central purpose of Expo 2020. District 2020 continues to carry out this vision.
Population growth
The population of Dubai and the rest of the United Arab Emirates will rise due to Expo 2020. Some of those who travel to the area for the event's cause may end up staying because of the opportunities they discover there.
According to theory, the number of jobs will rise on its own. You'll agree with me when I say that if you want a job, you have to be able to commute. There's a chance that more people will move to the area to pursue higher education. Whatever the motivations, the population will almost certainly grow as a result of the event.
Allow me to briefly go through a few things you can do if you plan on attending the event, now that we've discussed the subject.
What to do if you're going to Expo 2020?
It doesn't matter whether you live in the UAE or are just passing through on your way to the event. You can be sure that you will have fun while visiting the Expo 2020 site, as well as learn about technology, culture, and the arts. Al Wasl Square, the Expo's hub of activity, is a beautiful place to start your day if you're looking for excitement. You'll be able to witness a wide range of impressive works of art, as well as interactive installations that showcase both local and global talent.
Architectural Designs for National Pavilions
In addition, there are architectural designs for national pavilions from other countries, whose constructions are so original; There is no doubt that they will impress you. The site's pavilions are open to everyone so that everyone can see them all. If you have the chance to travel to the place, you should not miss the chance to learn about the cultures of many regions of the world and their histories.
If you enjoy music and live concerts, be ready for a full day of entertainment with over 60 shows taking place daily. You'll be able to listen to a wide range of musical styles here, including opera, hip-hop, blues, and more. There are enough sporting events and celebrations to keep you coming back to the site daily.
You are not an outlier when it comes to falling in love with technology. Let us show you what it's like to live in an automated, connected world. Robotics, self-driving cars, and space exploration are all examples of this.
cont…
More than 5,000 fully licensed products will be available for purchase during the event, so you may go shopping while you're there. A variety of items will be available, many of which will feature one-of-a-kind designs and be tied to the theme of the event. Items with the event theme and sub-theme will be available and those not associated with the event. You'll have plenty of options when it comes to souvenirs, toys, and tech gear.
The event will last for five months in a row. There are seasonal celebratory events and the typical day-to-day pleasure during the duration of hosting the event. You can expect more action-packed entertainment to honour popular festivals such as Christmas, Diwali, New Year's Eve, and UAE National Day every year over the mentioned period. All of this should remain a secret from you. So, tell me why you won't be there in person at the event.
What Economic Changes Can We Expect in Dubai?
The economy of Dubai and the entire country will be reliant on technology rather than oil by 2020.
The event is estimated to add $33.4 billion to Dubai's GDP (Ernst & Young report).
What Impact Will This Have on the Real Estate Market?
As a result of Expo 2020 and other government-led initiatives across Dubai, the city's construction industry has increased in the previous two years.
Dubai is home to 42% of UAE's current projects (Dubai Chamber of Commerce and Industry).
As Expo draws near, the city has seen an increase in infrastructural spending (Arabian Business).

Rent prices are projected to fall 

during Expo and well into 2021 

as construction projects 

increase

 in number (Gulf News).

As payment methods become more flexible, off-plan properties will draw customers and investors (Gulf News).

In Dubai, 

property prices 

are 

forecast

 to normalize after Expo 2020, as visitors who stay 

for the event's short duration may decide to make 

Dubai

 

their permanent home (Arabian Business).

After Expo visitors depart, Dubai is already putting its legacy plans in motion to ensure that the property market continues to expand and prevent market swings.
After 2020, Dubai's construction industry is likely to continue to grow. Dubai will not let the $7 billion it has invested in the Expo site go to waste. One of Expo 2020's primary objectives is to turn the land into "District 2020."
What Impact Will It Have on Dubai's Tourism Industry?
The Tourism Vision 2020 in Dubai expects Expo 2020 to draw over 25 million people from around the world (Gulf News).

In time for the event, 

several high-end hotels are 

set

 to open

, resulting in a significant increase in 

tourism

.

More than 100,000 additional hotel rooms in Dubai will be available for Expo guests when Expo 2020 opens in October. By 2020, Dubai will be unlike anything it has ever been.

Dubai's Department of Tourism and Commerce Marketing (DTCM) 

plans 

to open 

a number of tourist attractions 

during and after Expo 2020 to 

boost

 the 

economy of the 

city

 

(Dubai Eye)

.
Expo 2020 isn't the only time Dubai plans to dazzle. There is a rewriting of the past, and the prospects for the future are as bright as ever.
Conclusion
The World Expo is a significant world event. So that intelligent people can come up with unique solutions that will help tackle the problem of global warming.
Dubai's role as Expo 2020 host city will undoubtedly have a good influence. This will continue for the next decade after the event has ended.
Due to the COVID-19 outbreak, the Expo will be rescheduled from 2020 to 2021. With the ensuing global shutdown, organizers expect the Expo to have the same outcomes as initially anticipated. Dubai's future is projected to be transformed by the Expo and the years after it, which will assist the city in moving away from its reliance on the traditional old economy (what's left of it). Dubai's economy has already shifted away from dependence on oil and toward one centred on tourism and trade.