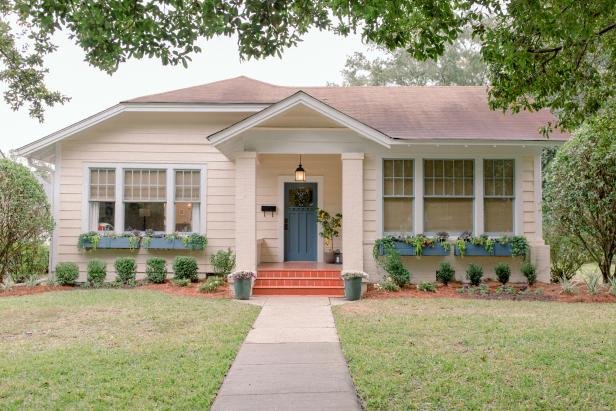 How to Stage a Property for Sale ?
For those who want to put their home on the market this summer, it's a given that they hope to get the asking price for their property. If you follow these 21 recommendations for decorating and renovating your home, you'll notice results in no time. Follow these simple steps to stage a property for sale:
De-clutter rooms – if required, place goods in storage.
It's essential to invest in adequate storage to make the room feel clean and orderly.
Keep your house in good shape by cleaning and maintaining it
Use more neutral, light-enhancing hues to repaint bright or vivid themes
Rethink the layout of rooms to provide the impression of more space
Discard or store old, worn-out, or extremely sentimental items
Keep an eye out for your property's curb appeal.
"Sometimes rooms are awkward, and you need to demonstrate how a place may be effectively utilized. People who lack spatial awareness may also be to blame. Rooms feel a lot smaller when they're empty, so how we arrange our furniture gives buyers a taste of what's possible.'
No matter your budget, following the golden rules of stage a property for sale will help you sell your house faster and for more money.
1. GET RID OF Clutter in Your Residence
When it comes to house staging, the first thing you should do is declutter. Buyers will be distracted by your clutter and not the rooms because of it. If the rooms are messy, they will appear much smaller and untidier.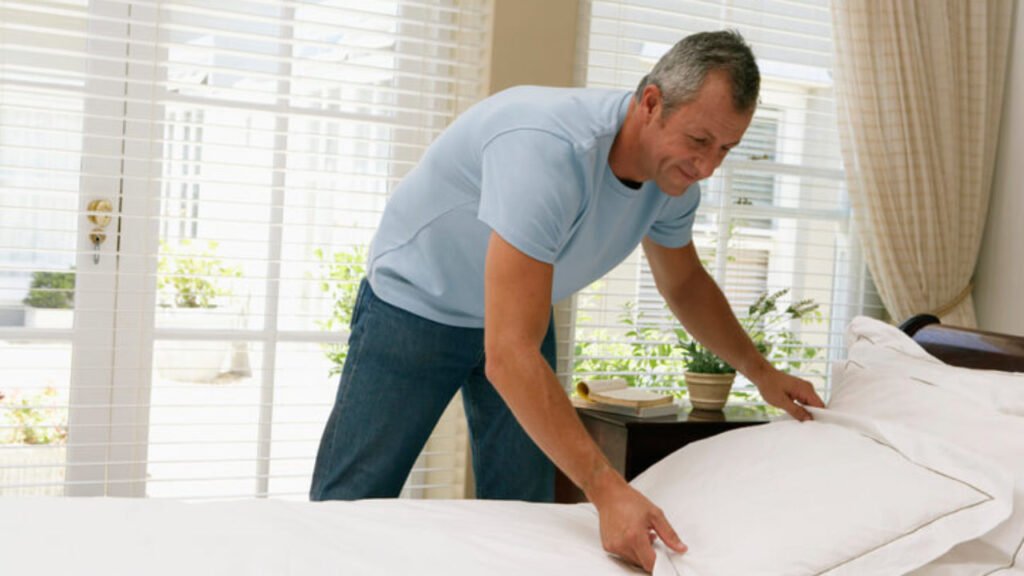 Most of us have too much "stuff" accumulated over the years or decades. Alex Willcocks continues, "Decluttering each space is a wonderful investment of your time." Because potential buyers must imagine themselves living in the house, it should feel like you have no intention of moving in.'
The kitchen is a great place to start by freeing up as much space as possible. Wicker or rope baskets are the perfect solution when you need something but don't necessarily want to see it. Additional room can be gained by renting out storage units and containers.'
2. Invest in Storage
There may be a need for more storage to make the rooms feel clean and orderly after decluttering. You should avoid overcrowding your storage containers, whether hidden behind doors or not (remember that buyers will open cupboard doors).
Stage a property for sale is all about giving buyers the impression that the storage in your home is more than adequate and that they won't feel crammed in.
3. It's Time to Get Your Hands CLEAN!
It's crucial for purchasers, even renovators, to feel at ease in a well-maintained property, and a tidy one will achieve just that. Your property will feel more welcome to potential buyers if it is clean and aired out.
Keep your property clean and clutter-free (you may be used to your pets' smell, but buyers won't be!), and ensure there are no "still to be finished" DIY works, which will give the impression of high-maintenance costs.
4. Take Care of House Staging Essentials by Yourself
Maintaining cleanliness is just as crucial to making a home feel well-cared for as securing an offer quickly. To properly stage a property for sale, establish a list of everything that needs to be done, such as repairing leaky faucets, mending leaking gutters, patching up holes and cracks in walls, and replacing a broken door.
5. It's Time to Update Your Kitchen and Bathroom
Consider remodelling your kitchen to earn a higher price when selling your home if your current one holds back your chances of getting an acceptable offer.
'A new kitchen has the most significant influence on a prospective homebuyer. "Prospective homebuyers can see that the property has been modernized. When it comes to kitchen and bath remodelling, you always get your money back, says Anne Carr of Anne Carr Design.
Painting kitchen cabinets may make a difference, even if you don't have the money for a complete overhaul.
6. Layouts for Rework Rooms
Stage a property for sale may necessitate rearranging the rooms. If your living room is an open-plan space that serves as a kitchen-dining area, you may need to look into fresh living room layout ideas to make the most of the space.
As Anne Carr puts it, she "arranges the room to look its best – not for practicality's sake. When a table is too close to a cabinet for proper opening and closing, we're only looking for a balanced look rather than trying to be practical.
In the same way, television placement is the same. Some real estate agents obsess over whether or not the television can be seen from various pieces of furniture. This is irrelevant because no one is watching TV while they're looking at the home!'
7. SET UP A COMFORT HOUSE
Because individuals spend more time at home, Anne Carr argues, 'comfort is more vital than ever. Large, comfy sectionals are in high demand for Netflix marathons with the whole family.
While open-concept living was popular in the early 2000s, clients now discover that they need privacy and quiet to work or attend online education. ' It is becoming increasingly common for families to change room layouts so that each member has an office.
According to the expert, modern furniture that doesn't look too sterile appeals to purchasers. The white trend has been around for a while, but it's crucial to avoid giving any place an impersonal hotel air because people want to feel like they can live in it every day.
8. Use Natural Plants When Stage a Property for Sale
What To Stop Using In-Home Staging?
My goal is to avoid using metallic accents.' Anne Carr concludes that the style is outdated and can devalue a space.
It's just like staging a modern home, except that if the interior of a property matches its age, architecture, and style, it looks most refined. In addition to making a room appears larger, having a consistent style across the house can also help.
What are the Benefits of Using Home Staging When Selling a Home?
Selling a home is one of the easiest and most effective ways to increase the property's value. A wide range of services, from basic decluttering to a comprehensive interior makeover, are included in home staging. Professional home stagers will make the process go more smoothly, more quickly, and with a greater chance of success than if you do it yourself or seek advice from your realtor.
Although the cost of staging a property for sale might vary widely, there are several things you can do to improve the marketability of your home, which is what we'll be focusing on in this article.