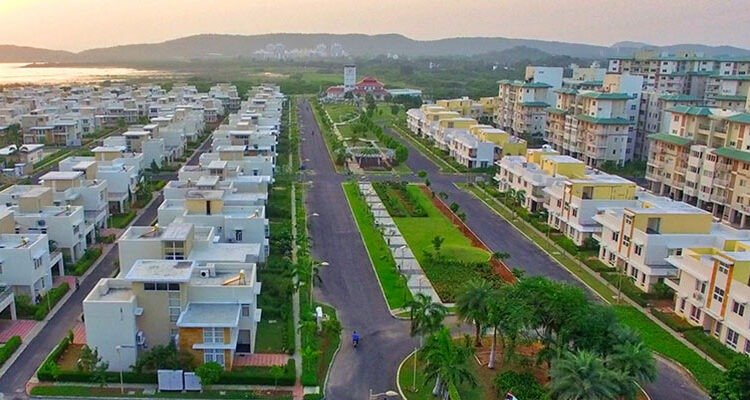 Living in a Gated Community
A gated community is a kind of housing estate or neighbourhood secured and surrounded by gates or barriers to keep out undesirables. The Arabian Ranches, Greens Community, and many more gated communities may be found in Dubai. In a gated community, you may enjoy peace while having easy access to all contemporary conveniences you might want or need.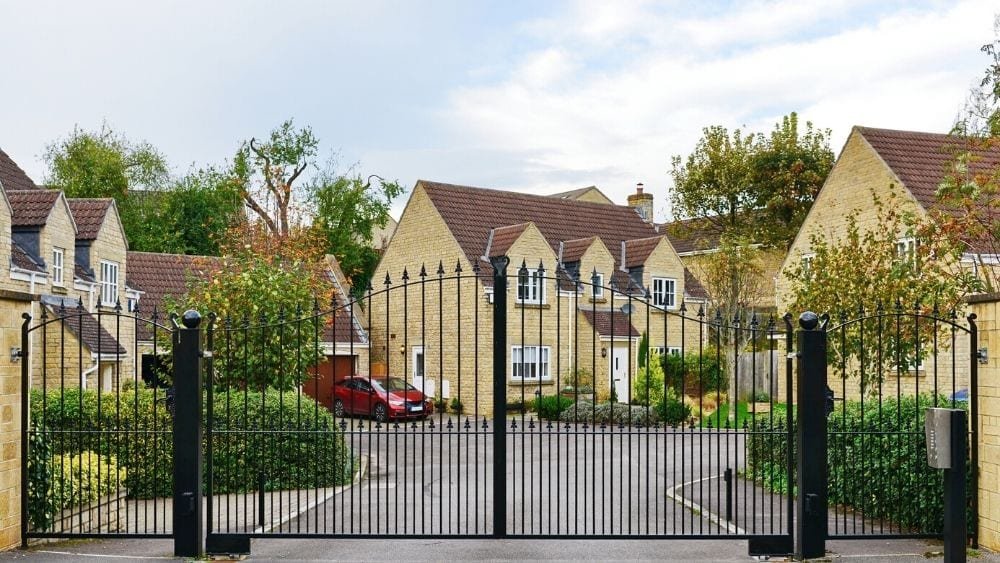 Such private communities have advantages that make them attractive places to live. To help you decide whether or not a gated community is right for you, we've put top reasons your children will love living in a gated community.
1. Child-Friendly Amenities
Your children will love living in a gated community with kid-friendly facilities is gaining in popularity due to this reason. Some of the amenities available are an indoor games room, a kids' play area with a kid's pool, a football field, and a badminton court. Art courses, music lessons, dancing lessons, and other extracurricular activities are open to the residents. You may utilize these services while you are at work as a working parent.
2. Spacious Outdoor Area
Being cooped up all day will be tedious and discouraging. Think about how exhausting it must be for the children if it is thus for the grownups. As a result, a gated community ensures that you aren't confined to your own home. Digital media may harm children's health and well-being because of the amount of time they spend using it. As a result, the luxury flats' lush gardens and playgrounds expose your child to the great outdoors, where they may play and learn.
3. Sense of Gated Community
It's beneficial for your child's social development to have a supportive community. Many people's lifelong fantasy is to have a large extended family. Your children will love living in a gated community and experience the joys of living in a united family, but this is not always the case in the real world. Childhood relationships instil virtues like mutual respect, compassion, and equality in children for the rest of their lives. In addition, children develop a feeling of belonging among their peers, which is critical to their emotional and mental development. "
4. Absence of Traffic in Gated Community
Is it conceivable to imagine a city like Dubai without traffic, but only in a gated community?
Without the commotion of cars honking, engines roaring, etc. Additionally, your children will be free to run about unafraid on the street. The differentiation of places in gated communities makes it easy to find what you're looking for.
a. No Traffic
There are several advantages to the fact that these communities are gated. In addition to the other benefits of living in a gated community, the lack of frequent traffic or fast automobiles is one. In addition, living in a gated community is safer because of this. The continual hum of traffic will not be a problem for you here. Living in a gated community provides a fantastic feeling of solitude and quiet in today's technology-driven world.
b. No Solicitors
Solicitors are another thing you won't have to worry about if you live in a gated community. Forbidding anybody from entering the group gives it a safe refuge from solicitations. It's a wonderful feeling to avoid the hassle and aggravation that might come from unsolicited solicitors, such as salespeople or other unauthorized individuals soliciting money.
5. Security and Safety in Gated Community
While your kids will enjoy the services and facilities, your priority as a parent is always the safety of your children. Your children's safety and your own are guaranteed when you live in a gated community. Security staff, CCTV cameras, burglar alarms, and key card entry systems are just some of the extras available. Gated communities, where luxury apartments in Dubai are located, provide the highest level of security in general.
Invest in the future luxury developments in Dubai to ensure that you and your family get the finest by providing that your child has a well-rounded education. SPR City, Dubai's biggest integrated township, has some of the city's finest luxury flats and custom bungalows all in one location.
6. Greener Environment
In general, gated communities offer a more environmentally friendly atmosphere. Another advantage of gated communities is that they are significantly less vulnerable to pollution. A breath of fresh air is always only a few steps away because of its regular upkeep and well-managed infrastructure.
a. A Haven for Childs
One of the biggest benefits for families with children is living in a gated community. Gated communities are ideal for families with young children who want to explore the outside world, but the advantages may be enjoyed by singles as well. In this case, you may let your children play outside without fearing that they'll run into strangers since there are no open roads with moving cars. Additionally, parents can more easily watch their children when there are common places set aside for them to play.
7. Eco-Friendly Living
Wind, water, and solar power are used in several gated communities, such as Dubai Sustainable City. When it comes to saving money on your utility bills, gated communities like this one may make a big difference, especially if you're fortunate enough to live there. This kind of green gated community focuses on energy efficiency and advanced construction science by integrating eco-friendly materials in the design of their residences. In this manner, they encourage water and energy saving, enhance air quality, and create a better living environment.
8. Better Property Value
The expense of living in a gated community is one of the main reasons people avoid it. This is not always the case, as there are several reasonably priced gated communities to choose from. Property values in gated communities tend to be higher, particularly when a reputable company constructs them. This is a plus if you're looking to purchase a house in a gated community for your children to resell later.
9. Integrated Lifestyle
One of the many advantages of living in a gated community is having quick and easy access to many services. As well as swimming pools and gyms, many gated communities provide a variety of recreational amenities, including a golf course, tennis courts, a football field, and more.
This is a privilege of gated community living that you would otherwise have to pay a colossal sum of money to take advantage of. It's easy to relax in a society where everyone knows everyone and everything.
10. A Sense of Community
Another perk of living in a gated community is the feeling of community it fosters. Residents seem to have an underlying knowledge of one another. The inhabitants of many of these communities also have the opportunity to participate in community activities or festivals. Residents develop a feeling of community and trust due to the carefully monitored shared amenities.
a. Customized Safety
The added privacy that comes with living in a gated community for your children is second only to safety and security benefits. You'll be able to relax in peace since the community only allowed residents and confirmed visitors entry. You don't have to be concerned about the outer world to go about your routine. Public figures and celebrities are often drawn to gated communities because of their sense of exclusivity.