Top UAE Property Trends 2022
1. Rentals of Short-Term Real Estate With a Rebound in Sight
The short-term rental sector has taken a significant hit since the outbreak of Coronavirus in the travel and tourism industries. Even if this property trend is prevalent worldwide, the UAE's prominence as a vacation destination is undeniably a significant contribution to the country's economy. In 2019, the tourism industry accounted for 11.5 percent of the country's overall GDP, bolstered by 2.3 million business travellers.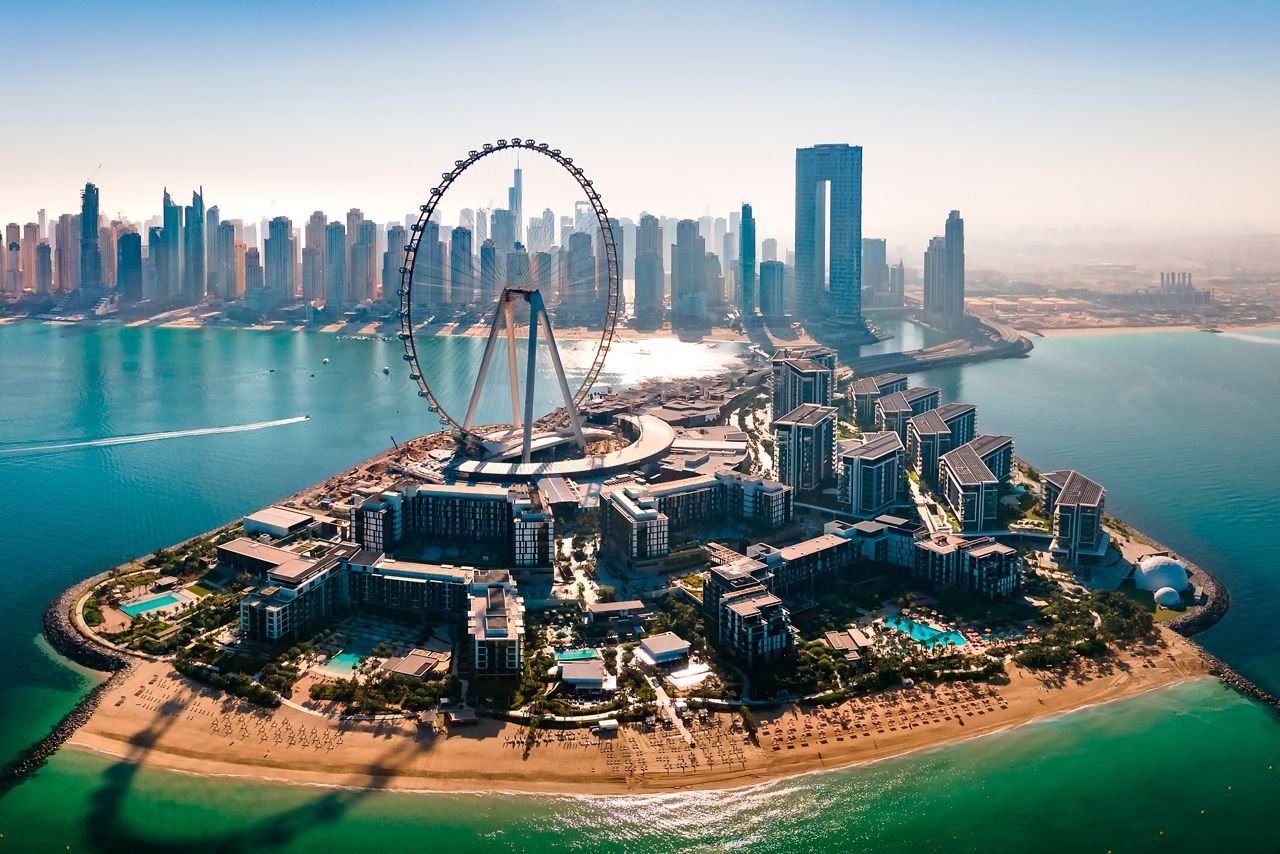 But the promise of a successful Coronavirus vaccination campaign shortly provides hope for the restoration of the tourist business. According to several experts, international visitors may no longer be drawn to visit the United Arab Emirates property trends, but a brief respite from lockdowns has only strengthened this belief. Instead, many industry insiders believe that travellers' 'pent-up' demand will fuel the short-term rental sector.
The market's resurgence will be bolstered by a shift in attitudes about remote employment. In the future, businesses will no longer link productivity with strict office environments, and they will continue to provide flexible working arrangements. With the ability to work from anywhere globally, travellers are anticipated to extend their travels or take more throughout the year.
The short-term rental market's rise is anticipated to lead to faster technological advancements in other areas of the industry. As the focus shifts to digital operations, landlords and rental agents will increasingly use self-check-in technologies to encourage contactless transactions. Renting short-term is projected to rise endlessly as we emerge from lockdown and these digital processes evolve…
2. Is 'Hotelification' the Key to Successful Commercial Real Estate Property Trends?
Before the worldwide pandemic, companies were wary of the possibility of employees working remotely, but many have found success in this arrangement. As a result, are the changes in workplace culture that have occurred since the government's recent decision to allow office-based work to continue?
Repositioning residential, retail, and office space as "hotels" could be the future of commercial real estate success. A hotel's success is based on its ability to cater to guests' needs, from lodging to dining to entertainment. Because of the strong sense of dynamism, this creates, the notification of office spaces will be critical. This might include collaborative working environments and social spaces for mixed-use applications.
Employees who prefer the convenience of working from home and the benefits of less traffic and more time with loved ones will have to be persuaded to return to the office by a higher standard of office space. Even though the UAE is known for its open-door policies, many people believe that the office is here to stay, especially in light of the recent notification trend.
Landlords will also gain from the notification of commercial premises, encouraging employees to collaborate and generate a better sense of innovation in property trends. Leasing risks will be significantly minimized if firms and employees access locations that match their developing needs.
3. Is Dubai Real Estate Safe for Investors?
The Lebanese economy has been in crisis since October 2019. The economy is in a downward cycle, from dealing with the effects of the Coronavirus to coping with complex external issues.
Lebanese currency has hit an all-time low following a 19.2% GDP decline in 2020, as the country's economic woes persist. Although Lebanon's real estate market is still booming, partly because of supply constraints, the confluence of growing property trends values and economic instability is unsettling for potential investors.
To protect their life savings from further loss, investors are increasingly concerned about the depreciation of the Lebanese pound, which has lost 90 percent of its value since 2011. Consequently, investors looking for long-term investment properties have turned to Dubai real estate. Demand from Lebanese investors has accounted for a considerable share of the UAE's foreign investment, with deals rising by 110 percent in the last several years.
4. First-time Home Buyers Enter the Property Market
People across the country have been affected by increased unemployment and falling property trends values due to the economic hardships brought on by the Coronavirus outbreak. As a result, 3,036 first-time buyers entered the market in the first two months of this year, making the market more accessible to a broader population. There has been a 62% increase in sales of first-time buyers and a 57% increase in new contracts for the rental market since 2020.
While property trends prices in Abu Dhabi fell by 4% in Q4 2020, those in Dubai fell by 8% year on year, both of which were linked to the economic effects of Coronavirus. House experts predict further declines in property values, which will likely attract more first-time buyers, notwithstanding the success of vaccination programs and the expected return to some normality.
In addition to lower pricing, the UAE's Central Bank has provided extra incentives to encourage first-time buyers into the market. Thanks to mortgages that cover as much as 85% of the purchase price, the property ladder has never been easier to climb than it is now.
5. Development of Off-Plan Housing
It has been more common for investors in the United Arab Emirates to "flip" property trends recently, with some even selling while the work is still ongoing. According to Property Finder, the off-plan sector is witnessing a steady stream of interest from investors. In 2020, off-plan developments remained more popular than ready-to-move-in properties, even when the country was under lockdown.
Throughout the year, the popularity of the off-plan market was mainly due to the implementation of Covid-19 measures. By early 2020, the UAE market was oversupplied, but the building was halted due to rigorous regulations, leaving investors with fewer options, stimulating demand for new, off-plan investments.
Off-plan investments in Dubai have been concentrated in certain localities. In areas like Dubai South, Tilal Al Ghaf, and Dubai Land, demand for off-plan developments, such as The Madinat Jumeirah Living, has risen significantly. Considering that the off-plan market accounted for approximately 40% of all transactions in November of 2020, developers expect to meet this demand well into 2021.
However, the UAE's real estate market is dominated by foreign investors, which has led some experts to question the long-term viability of this demand. Knight Frank's head of real estate strategy and consultancy, PP Varghese, says the global economic climate will significantly impact the off-plan market's future growth.