The Importance of Home Insurance
It's a dream come true for many of us to buy a property in Dubai, and we don't want anything to stand in our way. Having home insurance coverage provides financial protection in the event that your house is damaged or destroyed by natural disasters like floods or earthquakes, or in the event of a fire or other incidents.
When it comes to protecting what you've worked so hard for, it's critical that you get a homeowners insurance policy. There is a widespread belief that home insurance premiums are prohibitively expensive, particularly in India. While this is not true, the value of property insurance cannot be overstated. The advantages and peace of mind that come with having home insurance coverage are unsurpassed. Let's find out why having home insurance is so crucial.
Possibilities
You can't put a price tag on your home. Everything you own, as well as the things you hold dear, may be found in this one place. It follows, then, that the most crucial thing you can do is to ensure that it is completely safe.
There is, nevertheless, the possibility of theft, destruction, and natural calamities, even with the finest security measures in place, which we cannot completely eradicate. There are numerous ways in which these things can have an impact on our lives and harm our houses. Home insurance is essential if you want to be covered in the event of any of the aforementioned problems.
Applying for a Mortgage
When applying for a mortgage, lenders may require that you take out at least a basic level of building insurance as a condition of lending to you, even if it is not required by law. This is due to the fact that their funds are also backed by the property, putting them at risk.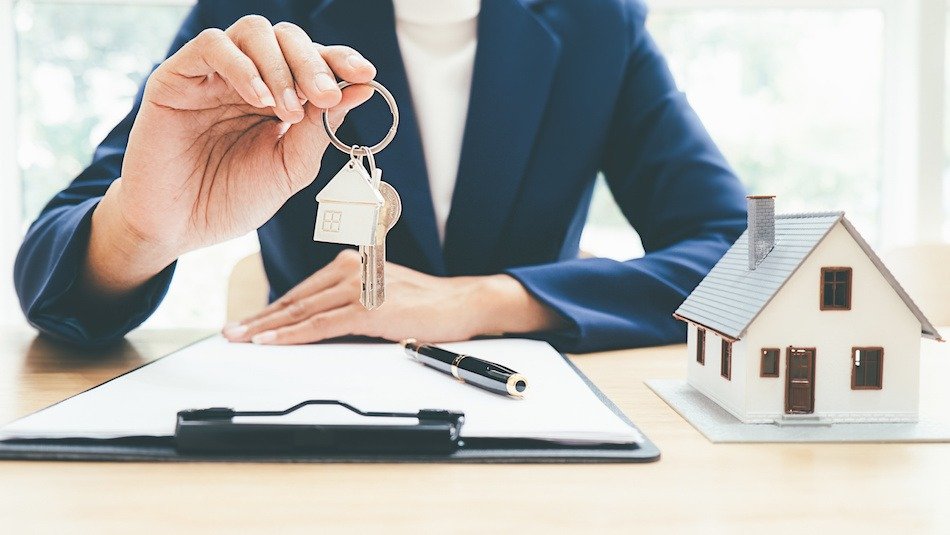 Because your landlord is responsible for the property's structure, you won't require buildings insurance if you're renting. Check your lease/tenancy agreement, however, to be sure this is not a requirement.
Ensuring your house is important for a number of reasons, some of which are given below:
Natural Disasters are Covered by Home Insurance
The worst-case scenario for every homeowner is a natural calamity that completely devastates their property. Natural disasters, such as earthquakes, floods, tsunamis, typhoons, and so on, can wreak havoc on the restoration costs of destroyed property in Dubai Real Estate. The property owner is also subjected to a tremendous amount of stress, both financially and emotionally. In the event of a natural disaster, you will be covered by a comprehensive policy from your homeowner's insurance company. You're protected against the price of repairs and remodelling. You don't have to use your funds to repair your house if it is destroyed by fire or another disaster since you have knowledge about the importance of home insurance.
Human-caused disasters are covered under homeowner's insurance: Additionally, comprehensive house insurance coverage covers you in the event of a human-caused calamity, such as a fire. Protects you from human catastrophes such as thefts, burglaries, terrorist attacks, riots, and strikes that result in property damage or destruction, among other things.
In Addition to the Physical Structure of the Home, Homeowners Insurance Covers the Contents as Well
3- Additionally, property insurance is important because it covers most of your house's contents, not just its structure. For the most part, the structure of your home is covered by normal home insurance For valuable objects, a comprehensive house insurance policy with the correct riders can provide coverage. A comprehensive house insurance coverage will help you cover the cost of personal belongings like jewellery, expensive garments, home appliances, and furniture in the event that they are stolen or damaged.
Home Insurance Offers Protection Against Legal Liabilities
4- If you're still debating the importance of house insurance, keep in mind that it also protects you from legal liabilities. The liability coverage provided by a home insurance policy protects you in the event that someone is injured while in or around your home. Someone who is injured while visiting your home, for example, can sue to recover hospital and nursing care costs. Litigation costs and medical bills resulting from a claim against your house are both covered by your homeowner's insurance.
Refurbished
If your covered home is completely destroyed and needs to be restored or refurbished, you will need to find alternate housing as a result of your home insurance providing temporary living expenses. Rebuilding may take a long period, and you may have to temporarily relocate to another one of your properties during that time. Rental properties may be necessary if you don't own your own home. However, the cost of renting another home may be prohibitive. For those who have home insurance, the living expenditures are covered by the insurance company until the insured residence is returned to livable circumstances.
Importance of Insurance
Now that you know why having home insurance is so important, make sure you choose a comprehensive policy with all the necessary riders. Coverage like this safeguards your financial and property interests. The benefit and importance of home insurance are that it gives you a sense of security in the event of any of the above-mentioned events.
Remember that it takes an extended time and a set of money to buy a home. As a result, it is in your best interest to purchase home insurance coverage. This coverage from SBI General Home Insurance will protect your house against both natural and human-caused disasters. High claim settlement ratios and rapid turnaround times have earned SBI the reputation as an insurance provider.
Policy of Insurance
A property insurance policy can shield you from all of these and more. Consider the fact that not all insurance policies are made equal. A reliable insurance provider will be able to help you find the finest coverage options for your home and personal situation. Consider that if you reside in an area where power outages are rare, adjusting your insurance to exclude this peril is a logical course of action. In the event of an emergency, you'll be protected by your home insurance. In addition, obtaining a mortgage often necessitates it. If something occurs to your home or possessions, you'll be on the hook for any replacement costs or repairs.